Michelle Dixon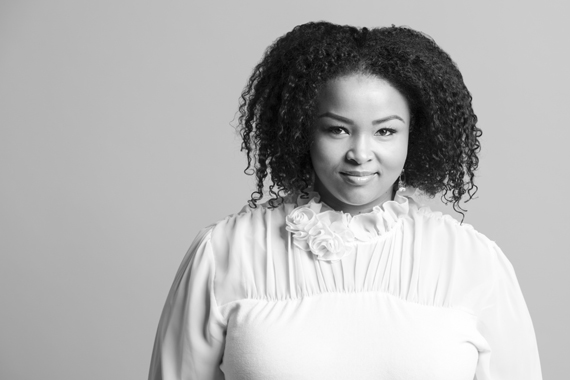 "A good haircut compliments your face and your lifestyle," says Michelle Dixon. She started at Maxine as a nail technician, then decided hair was her passion. She made the change and enrolled in Maxine's in-house training program and has been a stylist for 12 years. Though she specializes in styling, cutting, relaxing and texturizing ethnic hair, she is extremely versatile with all ethnic types and brings her experience with multi-cultural hair textures to her updo creations. Her work can be edgy, but it is always appropriate for the client and the special event or wedding. Michelle also enjoys makeup applications. Besides her talent, clients appreciate her warm bear hugs and bubbly personality. Michelle has also trained at the Vidal Sassoon Academy in Santa Monica, CA and at the Conservatory of Esthetics. She has participated in the Art Institute fashion shows, makeovers for Channels 7 and 9, plus an episode of "Ambush Makeover" and several photo shoots and videos. Favorite activities include dancing of all kinds, especially salsa, theater and spending time with family and friends.
Michelle's haircuts are $95.00
| | |
| --- | --- |
| | Our braid segment on NBC's 24/7 for Rent The Runway event. Check out the great styles by Cliff, Adrianne, Dani, and Michelle. |
| | |
| --- | --- |
| | Following up on the AMAZING experience we had with our "Feeling Fabulous" makeovers, we teamed up once again with celebrity makeup artist Maureen Burke for another round of lovely ladies who were ready to look and feel absolutely fabulous. |
Blog posts featuring Michelle Dixion
We were elated to be a part of (and the setting for!) a celebration of Chicago's Best in Beauty
More +
Stylist Michelle Dixon's 'temptress curls' resemble an ocean of waves in the hair.
More +
5.0 Stars
I recently went to Maxine Salon and all I have to say is I walked out with the best cut I ever had. The vibe in the salon is fantastic and Michelle was nothing short of FABULOUS. I basically left it up to her to create a cut for me -- I didn't care what it was...I left it up to her. She created such an amazing cut and style for me -- I left the salon feeling like a new woman. She took the time to figure out what she was going to do and executed beyond measure. Everyone at the salon is so much fun but MICHELLE IS THE BOMB! She is such a sweet soul and great at what she does. I highly recommend this salon.

Posted on 09/09/2012 by Andrea R.
4.0 Stars
I finally found a place that knows how to cut curls! I have searched everywhere and always am disappointed. There is nothing worse than having a straight, blunt, cut. Michelle Dixon at Maxine's understands this and gave me a gorgeous cut. She listened when I said not too short and was pleased she only took 1/4 inch off the bottom. She layered it, gave me a nice shape around my face and made it look amazing! The only reason I didn't give 5 stars is because I'm nots used to paying $95 just for a cut. But I'm still going back.

Posted on 4/23/2011 by mel n.
4.0 Stars
I've been a Client here for over 7 years...wow! My go to girl is Qiana. She has the skill, style, patience and so much more. Although prices are a bit steep for a wash and blowdry ($80), the level of service is superb. The two best stylists for easily handling naturally curly hair are Qiana and Michelle. Both of these ladies are superb at styling, cutting, keratin treatments, special occasion up-dos and fixing bad jobs by stylists form other salons. And should you need another type of service, you're in great hands: Waxing see Jamie Make-up see Michelle..yes, she kicks butt at that too...just look at her makeup on herself! Stunning! Color see Robert Holding down the front desk are Ricky, Carlos and Tracy...some of the funniest, most personable people you'll ever meet. Treat them right and you're sure to get that last minute appointment when you need it. Above all, Maxine's carries the best product line-up your hair will ever experience - Shu Uemura and Kerastase. Trust me, you'll never want drug store again, especially if you have naturally curly hair. Four stars because of the steep prices and a la carte charging..in this economy everyone needs a deal..at least every now and then.

Posted on 2/1/2010 by SID F.
---