Hans Van Doornik, Stylist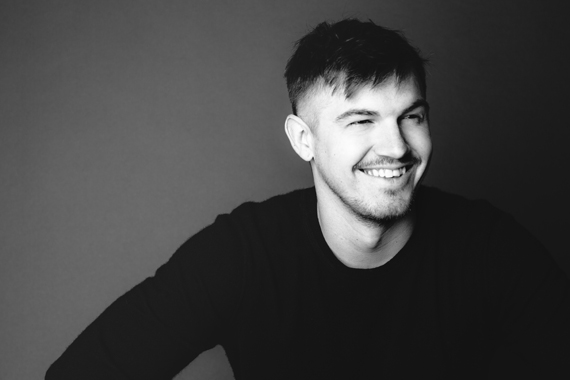 Hans has an insatiable appetite for style. His passion for hair styling is evident in every cut, style and blow-out he does for both men and women.
Hans began his career in NYC under the direction of Roy Teeluck (Roy Teeluck Salon) and enjoyed returning to NYC for many years thereafter to work for New York Fashion Week. He recently returned to Maxine Salon after spending a few years working closely and studying with renowned stylist Teddy Charles in Los Angeles. Alongside Teddy, Hans spent his time in LA working photoshoots for celebrities including Miley Cyrus, Kendall Jenner, Demi Lovato, Jane Fonda, Cindy Crawford, Chrissy Teigen, and Claire Danes, just to name a few.
Whether on the set of Westworld or The Affair; working red carpet events such as the Oscars, Emmy's or Tony's; or working at the Kim Vo Salon in Beverly Hills, Hans brings a flare to his work that combines incredible precision and an organic uncontrived look. He loves the fluidity of hair that moves naturally.
His commitment to his clients demonstrates what it means to love your work. And that commitment goes both ways, as his clients have been known to follow him through-out his travels simply because they love how he does their hair. Both Chicago and Maxine Salon have the benefit of his recent experience in LA and are proud to welcome him home!
Hans' haircuts are $160.00
5.0 Stars
I've been going to Maxine's for years. I've seen a lot of the stylist but usually stick with. My hair is really thick and hard to cut. This is the 1st salon I have been to that didn't automatically try to texturize or thin my hair. I also do color with Sarah. Thanks Maxine's for a stress free experience. P.S. They have wine and beer if you ant so inclined. Nice!!

Posted on 03/21/2015 by C.M.
5.0 Stars
Delighted! Diana - color; Hans - cut; Josie - extensions The three of them are just amazing; I have been going to Maxine for more than a year now and would not change my hair team for anything. Diana does my color simply perfect; it looks shiny and 100% natural...everyone thinks I'm a natural blonde! The tone is always perfect, right amount of highlights, never yellow, perfect. Hans does magic with the cut and especially the styling! 3 months ago I decide to put on extensions, they blend perfectly, color, texture, my friends say I look like an angel...what else can I ask for. Thank you Josie!

Posted on 07/21/2012 by Liana L.
---