Blog
MAXBLOG: Expert Advice Straight From The Salon
Monday, September 8, 2014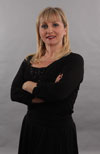 "Dramatic hair changes seem to be seasonal'", says stylist Shelly Aguirre. "The most radical changes happen in the Fall and Spring."
Why not experiment with the Undercut? There are so many reasons, fashion and function, to rock the undercut. Kelly Osbourne prefers this style, shaved on both sides, because it eliminated the bulk of her very thick hair.This look gives her much more versatility and saves her time styling. Look how beautiful and different the same haircut can be worn.
Super stars like Jada Pinkett-Smith, Ellie Goulding, Demi Lavato and Rosario Dawson are wearing a very glamorous version of the undercut. Keeping one side short and tailored, while the rest of their hair is longer and coiffed gives them an edgy elegance.
Want to pull off the perfect bun or ponytail? Try shaving the nape of your neck. This stunning style creates ease in up-styles, with versatility when wearing it down as well.
Friday, July 25, 2014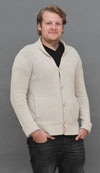 Cornrows can add a fun and edgy element to your look! We're seeing modern cornrow braids all over the runway as well as in celebrity culture and now is truly the cornrow's time to shine. Cornrow braids are an easy, non-committal way of achieving an edgier style.
We've all seen the long hair with one side of the head shaved - Ellie Goulding or Rihanna for example, but it's not for everyone. At least not long-term. Adding the cornrows to the side gives you the fun without the worry of having to spend the next year trying to grow that look out. For example, celebrities like Jennifer Aniston or the Kardashians.
On the runway, designers like Kenneth Cole had a chic, double cornrow half-up style reminiscent of the funky pop-rock icon Gwen Stefani.
One of my favorite looks is the accented part as seen with the Australian design Suboo. It adds a fun, eye-catching element to that down, beachy wave, or for someone with that straight hair that's hard to maintain long-lasting style. Cornrows are a great alternative and step above the "pretty" or "Boho" braids that we have seen over the past few years.
Go ahead – explore the cornrow!
Monday, June 23, 2014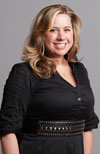 A dramatic deep side part is this season's ultimate hairstyle hack for the lazy girl in you! Achieve this look with tips and tricks from Stylist Brittany Brudzinski that will help you "divide and conquer" this style.
Get the red carpet look without a Donald Trump-esque comb over. Avoid starting your part past your parietal ridge (the part of your head where the bones begin to curve toward the top). Instead, Brittany suggests parting your hair slightly before the parietal ridge or directly on it.
The deep side part is a great way to change up your look and create maximum style with minimum effort.
"I love this style for two reasons. The first is that it draws focus away from the face. So if there is something you are trying to take focus from, like a blemish, or you are not particularly fond of your nose, this style is for you. The second reason is that it can be worn in so many different ways and give a totally different vibe for each style."
The deep side part works in endless interpretations and with all hair types. Rock star, retro, or formal, Brittany is loving these three mane (pun intended) versions of the deep side part.
Rock n' Roll Deep Side Part
Whether you are rocking it with loose waves and a braid or wearing it stick straight, this is the deep side part with a little edge. Brittany's favorite celebrities in this edgy look are Gwen Stefani, Kristen Stewart, and Cara Delevingne.
Retro Deep Side Part
Channel the style of old Hollywood starlets with the deep side part. Creating a deep side part with soft retro waves gives a sexy, gorgeous look. Brittany loves the retro look of Blake Lively, Kim Kardashian, and Miranda Kerr.
Updo with Deep Side Part
A sleek parting updo is the ultimate hairstyle accessory for any formal event and helps add drama to your style. Brittany's favorite celebrities in this look are Jessica Alba, Cate Blanchett, and Blake Lively.
Tuesday, June 17, 2014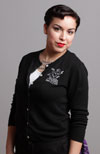 With summer upon us and weekend beach trips, family getaways, boat journeys and more coming up, it's time for women to learn about easy options for maintaining
fresh-looking hair during summer jetsetting. Essentially, how women can look their best, with little hassle, while jetting around this summer.
Stylist Ramona Villanueva has all sorts of styling suggestions from pre-trip cuts, morning routines and more while out and about for summer travels, with minimum fuss.
According to Ramona, the biggest thing to remember is to embrace your natural hairpattern and accentuate it.
Below are some of Ramona's secret tips and insider suggestions that can be followed to ensure that you are spending more time having fun on vacation and less time worrying about their hair.
Control naturally curly hair by enhancing it using lightweight moisturizing crème
products to tame frizz. You can re-twist strands easily and quickly before diffusing or air-drying. Rake and shake with hands to make big or pat down for a subdued
look, then, mist with a light-hold hairspray to keep curls in place. For second (or
even third) day hair, revive curls by sprinkling water on hair, then raking through
moisturizing product and re-twisting strands with your fingers.
Wavy or semi-straight hair - on freshly shampooed, damp hair, apply a generous
amount of mousse on the root to mid lengths. Spray texturizing beach spray all over,scrunching hair or twisting strands to promote the natural wave. Then, either
diffuse or air-dry. Rake hands through when dry, upside down, to shake it out and
get great volume. Mist with medium-hold hairspray for a longer lasting hold. For
second day hair, use Kerastase VIP volume in powder allover, work the scrunching
technique, and go!
Bone straight hair? A Mason Pearson brush is perfect for keeping locks looking
fresh, especially when spending time in a windy environment, like on a boat or at
the beach. Either rock your hair smooth the way its meant to be or with freshly
shampooed damp hair, twist sections of hair into buns or braid them to sleep on.
Then in the morning, brush out, spray with a medium-hold hairspray and shine
spray for a longer, shimmery hold. For second or third day hair, continue to either
re-bun or re-braid hair at night and in the morning, shake and brush your hair out,
apply dry shampoo at the roots and beach texture spray on the ends for body and
hold. Scrunch and go!
Also, before a big trip, or at the start of vacationing season, women may want to consider a shorter cut, like a bob. Shorter hair is quicker to style, plus it shows off the neck, offering a fresh look and feel.
Bon Voyage!
Monday, June 9, 2014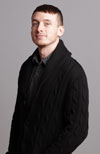 Stylist Evan Roberts is loving "The Lob" right now and thinks every gal should too. The Lob, or long bob, is the "it" haircut right now and is the perfect balance between long and short.
If commitment to short hair scares you, The Lob is a great compromise. Evan loves this cut because it allows you to free yourself from unnecessary length without taking the plunge completely. It's the best of both worlds.
Fine to thick, wavy to straight, The Lob works with so many different hair types. By choosing the correct length, you can cater to any face shape too. Non-aggressive layering can be added for extra movement and style, as well as virtually any type of fringe or bang. The Lob allows you to pull your hair back into a ponytail and can also be swept up into an updo for a more formal style
Evan prefers to keep the hair slightly below the shoulder. By conserving some of the length, you allow yourself to maintain styling flexibility. Whether you prefer to tousle dry, create waves or refine with an iron, your styling routine doesn't have to change drastically. Conservative layering will create a little movement without making it harder to style. Less fuss is always a plus!
Here are some of Evan's favorite Lobs for inspiration!
Friday, May 16, 2014
Question?
What is so small it can fit in any purse or pocket? Goes almost undetected by the naked eye, but can quickly change your entire look in just a matter of seconds?
Answer.
A bobby pin! A girl's best friend.
Bobby pins are known worldwide to nearly every woman as a great tool for our hair. Sometimes we even use them for other things; paper clips, nail art, whatever we need in those "Macguyver" moments in life.
However, their original purpose is always best. We keep them around and rely on them for our ability to tweak (yes, tweak, not twerk!) or transform our look where ever and whenever. Here are a few reminders to refresh our take on why we love this tiny pin so much.
The proper way to use bobby pins are wavy side down, as the ridges offer the security to keep the pin in place. One huge misconception by bobby pin users.
To help with slippery, straight, or baby fine hair. Spray the bobby pins with hairspray, texture spray, or dry shampoo before (let them dry before using). This will add a little grit to the pin, which will assist you in keeping the pin in place.
Show them off! Expose your pin or pins on purpose. Whether it is placed organically or in a very intricate design or pattern, embrace this long standing trend. Fashion designers do this for high-end runway. Celebs for looks from daytime to red carpet. So get to it, be creative!
Sometimes one can do all the work for you. Other times, don't forget that there is strength in numbers. For example, to anchor a large bun, securing a French twist using two pins to interlock is all that is necessary.
Quickies, as in 10 to 60 seconds:
A Pompadour: Grab the triangular section of hair on the very top of your head, giving it a twist or fold-over, then nudging it forward slightly and secure with a bobby pin.
A front twist or braid: Start off in the center of the front of your hair. Do a braid or twist and secure with a pin.
Fake a fuller pony: Lift your ponytail up, then tease or backcomb lightly at the base. Insert a bobby pin or two and show off a fuller pony in a matter of moments.
Turn your post gym look into a chic topknot. One or two pins are all you need!
Go half up as you scoop up the hair over your ears toward your crown and secure. Positioning it multiple ways for a variety of looks. Sleek, Boho, or anything in between.
Let us not take this beauty go-to for granted. After all, it holds a lot of power!
---