Anna Jackson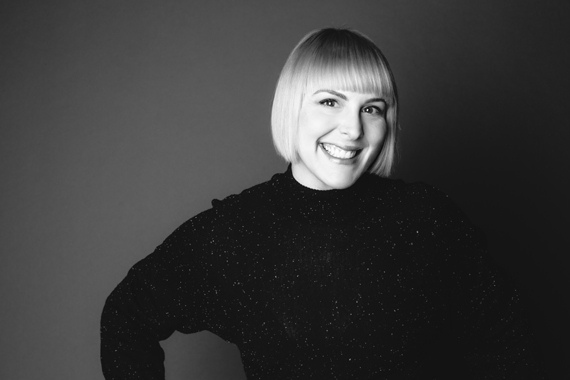 A veteran of editorial work and various local and national features, Anna Jackson has been styling, scissoring and shaping Chicago's elite for the past 10 years. Anna started her career in Minneapolis, where she honed her skills behind the chair with a passion for men's clipper cuts and trendy women's creative styles. Always having a desire to excel, Anna immersed herself into mastering the art of hair extensions, quickly becoming the go-to girl in Chicago known for transforming the ordinary into extraordinary. "So many women who've lost their hair though years of misuse get so discouraged that they can never have long, luxurious silky hair… I'm here to show them they can—and to get them on a plan to re-strengthen their natural hair so they don't become dependant on them!" Don't be fooled though, Anna is no one-trick pony; she also specializes in beautiful bouncy blowouts, bridal updos and make-up. Anna's compassion for her clients not only shows in her bubbly and gregarious personality, but also in the meticulous work she provides for each guest. "I just love to do hair, and I love spending time with my clients!"
Anna is a certified "Great Lengths" Hair Extension specialist and her work has been seen on WGN, NBC, Oprah as well as CW's "Hitched or Ditched" She has also styled hair for Spin, Elle, Michigan Avenue and the cover of URB. Anna has dressed the tresses of Giuliana Rancic, Candace Bushnell and Chicago rapper, Kid Sister.
Anna's haircuts are $95.00
Follow Anna on

Blog posts featuring Anna Jackson
Fall is almost here and before long event season will be upon us!
More +
| | |
| --- | --- |
| | Colorist John Blue demonstrates Sombré Hair Coloring. |
| | |
| --- | --- |
| | Hair Extension specialist Anna Jackson demonstrates how she applies hair extensions. |
5.0 Stars
I recently had a colorist ruin my hair doing highlights to the point that there were bangs in the back of my head on shoulder length hair. I was devastated and wasted a lot of time crying and considering what limited legal action I had. I went to Anna Jackson who previously had done my hair extensions years ago and she was fabulous, but because I moved out of the area I foolishly stopped going to her. Now I didn't think anyone could save me from my hair disaster. I have a round face and was so nervous about going pixie short but knew that was the best option to get my hair all the same length and to work on the overall condition. I cannot express enough how fabulous Anna is. She gave me volume where there wasn't ever in my life and created an effortless style, texture, and look that I never ever thought would be possible. She is literally a magician! I have never received more compliments, even from people I don't know and I owe it all to her!

Posted on 04/27/2013 by Kate F.
5.0 Stars
I have followed Blue and Anna from other salons to Maxine's over the last two years. A platinum blonde for over 15 years, I have had my color done by a lot of colorists. But Blue is a magician. Anna Jackson is also a genius with bleached hair, which really requires a special touch. I used to get my color done by Blue and then run, with wet hair, 10 blocks to see Anna at another salon. Now, I am so lucky because they are in the same place. I get so many compliments on my hair color and on my cut. They are a great team! And, Maxine's is so wonderful because there are also so many talented stylists if I can't see my regulars. Cheryl is fantastic, too. And everyone who works at Maxine's is so lovely. I really love the front desk people and all the assistants. I wasn't surprised that Blue won the best colorist award from Chicago magazine!

Posted on 9/15/2012 by Kristen
5.0 Stars
Chicago, IL 5.0 star rating 6/12/2012 Blue and Anna - finally together at the same amazing salon - my life is complete! Blue is the best colorist I have ever seen. Nowadays I need some work getting my grey covered up, so I see him about every five weeks. I always leave looking natural and rejuvenated. I've been every color under the sun at some point with him, and he is always careful to make it look flawless. When I get highlights he uses a method called balayage - which basically gives my hair a fresh, sun-kissed look. It's also much faster than traditional highlighting, and I feel like it keeps my hair healthier as well. I've been seeing Anna since she was first in Minnesota, then at another salon here in Chicago and now here. Words cannot describe how happy I am that these two are finally together at the same place! Anna is a perfectionist when it comes to the precision haircut, and gives me a masterful 'do every time. There are times when I go to her and say "just do what you want" and she nails it every time. I wouldn't dream of letting anyone else touch my hair. She also does the most beautiful extensions - and no one will know you have them. Anna and Blue are the best color/cut combo in the city. You won't regret it.

Posted on June 12, 2012 by Alison C.
---