Nicole Tabloff, Colorist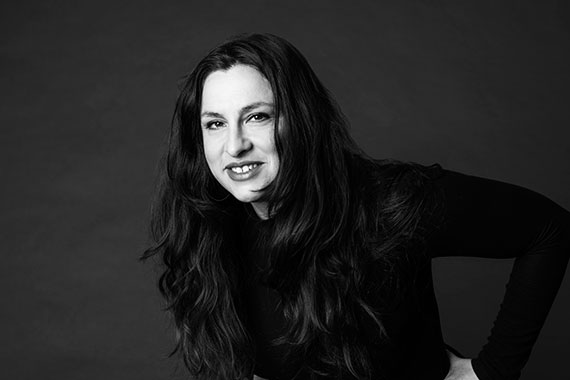 Nicole Tabloff joins Maxine Salon as a Color Specialist with over 20 years of experience in the industry. Her robust knowledge of hair color stems from her time training under many iconic industry figures including Annie Humphreys. Nicole worked in numerous cities such as Berlin, London, Miami and LA before settling back in her hometown of Chicago. As an industry expert, Nicole is always in front of new color trends and believes in bespoke color treatments; crafting color for the individual. With Nicole, there is no "one color fits all." At Maxine Salon, Nicole is excited to join an expert team as she works side-by-side with the best in Chicago.
What is your hair specialty? Bespoke Color. I feel that the world needs to be a brighter place; and my contribution is bringing brightness to hair! Ultimately, it's all about suitability. Color must not only work with your skin tone and face shape, but also your haircut and lifestyle. There is no "one color fits all,' it is all about the individual.
What has been your career high? I loved being on stage with Tim Hartley and Annie Humphreys for the Vidal Sassoon 50 Year Anniversary, with Vidal sitting front row. I also cherish being awarded Vidal Sassoon Colorist of The Year Award in 2000, Salon Director Of The Year Award in 2014 and Color Director of the Year in 2015.
What is your favorite style to do? I love doing creative color, especially when I have an amazing haircut to work with. I enjoy classic color work as well, specifically highlights.
What continuing education have you participated in? As the Color Director for Vidal Sassoon in Chicago, I lead the continuing education courses in the Chicago Academy for hairdressers working in the industry as well as the colorists in-house. I was also responsible for all assistants who were training to become a colorist.
Have you worked at salons outside of Chicago? I have worked for Vidal Sassoon in Atlanta, Berlin and Scottsdale. I have also taught at the Sassoon Academies in Miami and Santa Monica as well as the Wella Studio in New York City.
What do you never leave home without? Red lipstick.
What do you do in your free time? I enjoy spending time with my six year old daughter and yoga.
5.0 Stars
This is a truly lovely salon. I followed Nicole from Sassoon. If your debating trying this salon I would debate no further. You will not be disappointed Nicole is the best. They use only the best products to keep your hair healthy and happy. I also had a blow out with Tim and he was a delight to talk to. The vibe of this salon is like no other. Classy hip and relaxed. I had an awesome time and look forward to my next visit.

Posted on 03/01/2017 by Jennifer P.
---