Ramona Villanueva, Stylist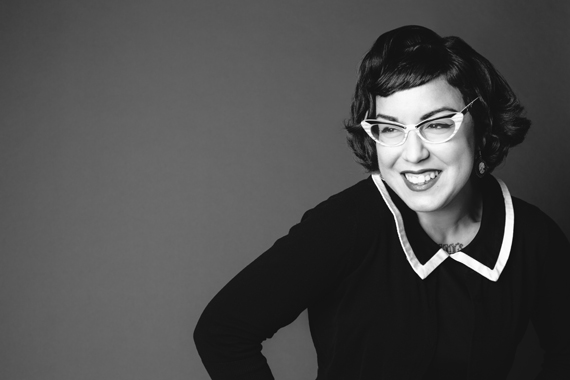 Ramona began at Maxine Salon as a stylist apprentice, where she was surrounded by a wide variety of expert stylists and colorists. Ramona has experience cutting and styling all hair textures, and is especially passionate about creating a cut for her clients that best suits their everyday lifestyle while making them look and feel their best.
What is the best thing about working at Maxine? Being surrounded by all of the staff's inspiring energy.
What is your hair specialty? I'm most known for recreating vintage hair looks and updos. I also enjoy cutting men's hair.
What do you do in your free time? I like to dance and sing to fun, soulful blues or surf rock. I also like to sew.
What do you never leave home without? I never leave the house without putting on my liquid eyeliner.
What movie character is most like you? Scarlett Ohara from Gone with the Wind.
What is the one hair care product you cannot live without? Nourishing hair oil.
Ramona's haircuts are $80.00
5.0 Stars
Rex is great! I originally came in to have my hair lightened after a wild hair history.. and he would not allow me to do so, so that I would not damage my hair... had a treatment instead. Extremely knowledgeable about his craft. Afterwards, Ramona cut my hair.. my ends had a beautiful , blunt feel to them.. and lays very beautiful. They recommended some amazing products as well.

Posted on 03/31/2017 by Carly A.
5.0 Stars
My daughter and I have been going to Maxine salon for haircuts and color for a couple of years now. A friend recommended it and we are so glad we tried it! It's always easy to book an an appointment and the staff is very friendly. Diana does our color and she is sooo talented! Love it every time! Great haircuts with Ramona! I highly recommend both of them!

Posted on 09/24/2015 by Amy G.
5.0 Stars
I have gone to see Ramona over the past two years at Maxine's, and each time she has given me an amazing cut. I usually go for long layers, and each time I get a cut from her it looks great when she cuts it and it grows out beautifully. I like that she is very focused while cutting your hair, because my experience with other stylists (even at this salon) while cutting long hair is that they kind of phone it in. And also importantly, she's always on time! I hate it when stylists make me wait or don't tell me if they're running behind. So for both professionalism and my happiness with her salon styling, she gets 5 stars.

Posted on 10/02/2014 by Ang G.
5.0 Stars
I have not had my hair cut in 6 months... what a mess! Especially my bangs, which I had tried to trim myself. A friend recommended Ramona at Maxine's. A bit hesitant since I don't go downtown very often, I finally scheduled an appointment. Man, was I glad. Ramona was great. She took time to learn my hair habits and what I wanted in a style. She made a few suggestions, and she was 100% right! I love my new hair style, especially the long layers...which made my bob style cut really nice. Everyone was so nice. The salon was very chic. I especially appreciated the elevator since I am recovering from a leg injury. Mazine has a ramp plus an elevator. Grand total number of stairs I had to walk was 2. Beautiful hair cut, wonderful stylist, relaxing salon...what more can one ask for? I will definitely go back!

Posted on 08/31/2014 by Barbara I.
---