Ryan Wenick, Stylist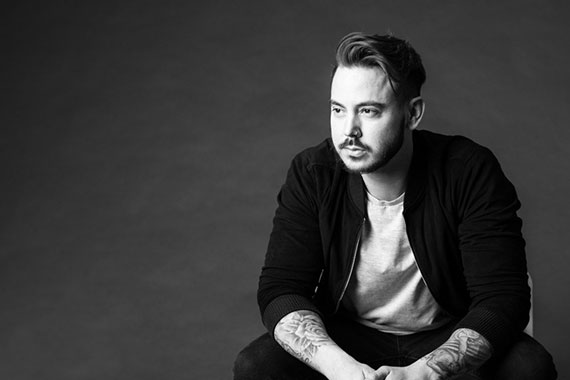 Ryan's favorite thing about being a stylist is the artistry of creating a silhouette custom to his client's face and body. Throughout his career, Ryan has mastered the "what and why" on marrying styles with face shapes and continues to build this expertise through Vidal Sassoon cutting classes. Though best known for crafting texture through layered cuts and bespoke blowouts, he loves working with all hair types almost as much as he loves making his clients laugh. Ryan started his career at a salon in St. Louis before moving to Chicago to further expand his expertise in the industry. At Maxine Salon, Ryan values the trust that clients have in their stylists, allowing for the opportunity to build a custom look at each appointment
Haircare product you can't live without? Densimorphose by Kerastase, it's addicting! This treatment mousse is super light while adding thickness from root to end. It is the perfect addition to your hair regimen.
Do you have a style icon? A like to think of my personal style as a hybrid of Kanye West & James Dean.
What do you never leave home without? My headphones. I listen to a lot of music. My heart has always belonged to rock & blues, but I am a bit of a hip hop connoisseur.
What do you do in your free time? I like to make music (I play the guitar), work out, and go longboarding. I'm a bit of a daredevil!
Best decade for hair? I really like the 50's for men and the 70's for women.
Worst decade for Hair? 80's. All around.
What's your favorite part about working for Maxine? The buzz. On any given day there's a lot going on!
Ryan's haircuts start at $80.00
5.0 Stars
I LOVE LOVE LOVE my new haircut and style! Ryan Wenick is a GENIUS! I had a hair emergency and was beginning to think it was hopeless but lucky for me Ryan transformed my hair and I'm eternally grateful! He is super talented and skilled, personable, and knows how to give you that "wow" look!

Posted on 06/26/2017 by Valentina F.
---