Severn Dorre, Stylist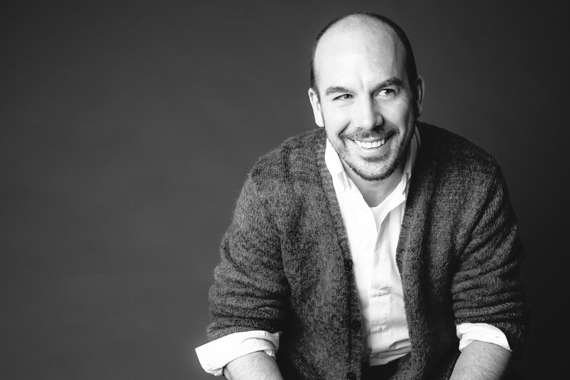 During his 17 years as a stylist, Severn has refined his specialty for men's clipper work and barber cuts. He also cuts women's hair, and likes texture and strong shapes. "The sign of a good haircut is when people on the street ask you where you got it," he says. He studied with various top salons including Vidal Sassoon, and has participated in fashion shows including Chicago Fashion and the Art Institute graduate fashion show.
What does your job entail? On the surface, I provide a service to my clients. Below that, there is a well-developed dialogue between my clients and me. As a stylist I fulfill many roles to people- friend, confidant and consultant, to name a few.
Where did you grow up? On a farm outside of Chicago.
What is the one special thing that everyone should know about working at Maxine? Though we are a big salon with an international reputation, we are really very down to earth and focused on our craft.
What is your hair specialty? My focus has been on barbering for most of my career and so I've earned a reputation for doing men's haircutting.
What is your favorite cut, style and/or color to do? I love a challenge and especially one where I get to demonstrate my mastering of a skill- anything that involves geometry and/or fading. Giving someone a tight fade is exhilarating.
What do you do in your free time? I am a part-time student and a partially full-time couch potato.
Favorite restaurant? In my neighborhood, Lakeview, there is a great American bistro called Wood.
What is the hair care product you cannot live without? I often use smoothing oil in my beard. It adds some sheen and keeps everything moisturized.
Severn's haircuts are $80.00
Follow Severn on

5.0 Stars
If you have Asian hair and need to look professional, Severn is definitely the stylist for you. I have tried many other salons in Chicago and I keep running back to Severn to fix my hair. For the past three and a half years I have been going to him for cute, business-appropriate cuts and he always delivers. It's always the highlight of my week and I never cease to get compliments.

Posted on 01/24/2012 by Y W.
5.0 Stars
Capital L - Love Severn. I have been seeing S since 2004. Was with him at a previous salon and then had to track him down. Speaking of I am in a serious need of a hair cut!! And yes it's chichi - so what! You can find bad attitudes at haircuttery - and at any price level. It could be YOU that's the problem! You know the types, act like a cat that's been cornered, bad attitude because they feel inadequate. Everyone at Maxine's has been nothing but nice to me.

Posted on 04/06/2011 by Irene R.
5.0 Stars
I thought I wrote a review earlier about this place but looks like I'm going to have to do it now! I love Maxine! Severn is AWESOME! I have really thick asian hair but Severn knows how to get in there and chop it all off making my hair perfect. I wanted layers and so I got layers!! I had a great hairstylist back in CA and was so afraid I wouldnt be able to find anyone in Chicago that could do what she did, but then I found Severn. This place accepts all credit cards but the salon will only charge you for the services. If you'd like to give any tips, you'd have to pay cash for it.

Posted on 3/6/2009 by Janet E.
---