Tim Noble, Stylist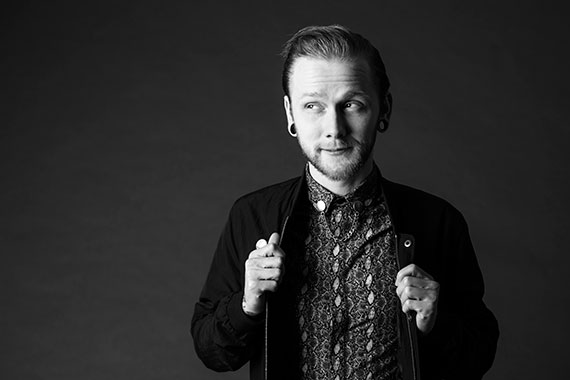 Tim is best known for his work with organic waves, modern textures and precise cuts. An afternoon spent with Tim is sure to meet all your treatment, styling and cutting needs- he does it all! His expertise stems from his robust industry education including Oribe Atelier: Chicago, L'oreal Professional Expert Network, Immersion/Foundations: L'oreal Professional, Techni Art Product Launch, Hanzo Education, and various in house education.
What is the best thing about working at Maxine? Being able to work with the best talent in the Chicagoland area.
What is your favorite cut, style and/or color to do? Fringe, lobs and waves- all day.
Who are your style icons? Wyatt and Fletcher Shears from the band The Garden. As former fashion runway models, this punk rock duo always pushes the envelope with their thrift store style.
What is the hair care product you cannot live without? Hairspray.
What is your daily hair routine? For now, I simply slick it back. I'm in the process of growing it out.
What was the best decade for hair and why? The 80's. From fashion, to music, art and hair, everything was so new and out-of-the-box. I believe we broke many barriers during that period.
What is one special thing that everyone should know about Maxine Salon? Everybody is talented. All you have to do is choose who YOU want to be with.
Tim's haircuts are $80.00
5.0 Stars
This is a truly lovely salon. I followed Nicole from Sassoon. If your debating trying this salon I would debate no further. You will not be disappointed Nicole is the best. They use only the best products to keep your hair healthy and happy. I also had a blow out with Tim and he was a delight to talk to. The vibe of this salon is like no other. Classy hip and relaxed. I had an awesome time and look forward to my next visit.

Posted on 03/01/2017 by Jennifer P.
---