Adrianne Johnston, Stylist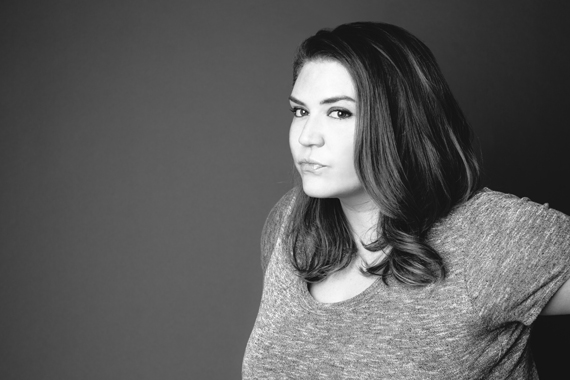 A stylist since 2004, Johnston is known for blowouts that last for days. "A good haircut and blowout enhances your natural beauty and flatters you like nothing else," she says. She is also skilled in special-occasion hair, and is the go-to stylist for many Chicago brides. Her occasion looks blend current trends with classic references. Adrianne worked with the Kérastase team at New York Fashion Week and Bridal Fashion Week for Spring 2012.
Where did you start your career? Right here at Maxine, thirteen years ago.
What should everyone know about Maxine salon? We love what we do and we are happy coming to work, so most of the staff has been here a majority of their careers.
Tell us about your continuing education: I was part of the Kerastase T.E.C.H Team for four years and traveled to NYC multiple times a year for cutting classes and styling courses, with a heavy focus in technique. Including modern takes on classic chignons, vintage looks.
What is your hair specialty? I know how to give my female clients movement, softness and effortless looking texture and style.
What do you do in your free time? Snuggles and stroller walks with my 7 month-old daughter and husband.
Any celebrity clients? Donna Karan, the President of Ireland and Ina Garten.
What movie character is most like you? Christina Applegate in "Don't Tell Mom the
Babysitter's Dead."
What is the hair care product you can't live without? Kerastase VIP- Volume in Powder. It's life changing. I could use a can every three days.
Adrianne's haircuts are $90.00
Beauty High February 26, 2014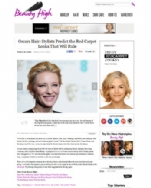 Maxine Salon stylist Adrianne Johnston creates a young, fresh look with the asymmetrical bob, leaving Ally with a style that's young and chic, without sacrificing too much length. Colorist Leslie Shores took Ally's hair a few shades darker to give it even more drama, leaving her with a fierce new look that she can't help but smile about.

MORE +
5.0 Stars
Every time I get my hair cut here, I leave feeling like a movie star! I've had my hair cut here 3 times. I love how, the first time I made an appointment here, they asked about my hair type and paired me up with someone who specializes in that particular type of hair. I was paired up with Adrianne and she rocks! I have a lot of super fine hair and really like to have a hairstyle, not just a plain 'ol cut. She nails my hair ever single time. I just went to see her today and I am thrilled! I took in a picture of what I wanted and she nailed it. I got a compliment in the street within ten minutes of leaving Maxine. Adrianne is always upbeat and friendly. The salon is always very clean and there are people cleaning up hairs as they are being cut. Very nice, white, modern looking place. Everyone is friendly. Love it! Thanks, Adrianne!

Posted on 7/14/2009 by Jessica M.
5.0 Stars
I was in town for a wedding and on my concierge's recommendation, went to Maxine for a blowout/style. I'm always wary of new stylists but I had absolutely nothing to fear. Adrienne is the BEST stylist I've ever met, and that includes my regular stylist at home in San Francisco. She worked her magic and my hair turned out voluminous and full while still soft and swingy. She also added some subtle waves....a touch of tasteful GLAM. She really listened to what I wanted and totally exceeded my expectations. She is AWESOME!!! Front desk staff was a little aloof and snooty, but I was so happy with my hair I didn't care. Thanks, Adrienne! I wish you lived in San Francisco! * Pros: Adrienne, the best stylist in the world. Trendy Rush St. location. * Cons: A little pricey. Snooty front desk staff.

Posted on 9/6/2006 by kyd96
---