Hans Van Doornik, Stylist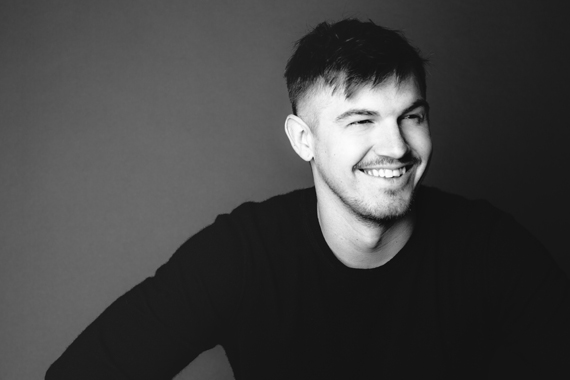 Hans, who previously worked at the Roy Teeluck Salon in New York City, works on every hair length. His talent has been put to good use during NY Fashion Week for Charles Nolan, Lindsey Degen, Marc Jacobs, Moskov, Naeem Khan, Oscar de la Renta Timo Weiland and YSL. Hans is known for haircuts that look uncontrived and move organically. He is also known for his one-of-a-kind blowouts.
What is the one special thing everyone should know about Maxine? It's a very positive place to work. Maxine supports and promotes her stylists.
What is your favorite cut, style and/or color to do? I don't have a favorite cut, necessarily. Trends are always changing and evolving. I like to tailor those trends to my clients.
Who is your dream client? Lara Stone. I love her style and I think she photographs beautifully.
Any celebrity clients? Any notable past gigs? I've styled for the Oscars, the Tony Awards and America's Next Top Model.
What do you do in your free time? I love to travel, ride my motorcycle and paint.
Who is your style icon? Steve McQueen. Stylishly effortless.
If there were a movie about your life, what would it be called? Edward Scissor Hans
What was the best decade for hair and why? The 20's. I love the fashion and hair for both men and women of that era.
Hans' haircuts are $150.00
5.0 Stars
I've been going to Maxine's for years. I've seen a lot of the stylist but usually stick with Hans or Aron. My hair is really thick and hard to cut. This is the 1st salon I have been to that didn't automatically try to texturize or thin my hair. I also do color with Sarah. Thanks Maxine's for a stress free experience. P.S. They have wine and beer if you ant so inclined. Nice!!

Posted on 03/21/2015 by C.M.
5.0 Stars
Delighted! Diana - color; Hans - cut; Josie - extensions The three of them are just amazing; I have been going to Maxine for more than a year now and would not change my hair team for anything. Diana does my color simply perfect; it looks shiny and 100% natural...everyone thinks I'm a natural blonde! The tone is always perfect, right amount of highlights, never yellow, perfect. Hans does magic with the cut and especially the styling! 3 months ago I decide to put on extensions, they blend perfectly, color, texture, my friends say I look like an angel...what else can I ask for. Thank you Josie!

Posted on 07/21/2012 by Liana L.
---