Esther, Head Concierge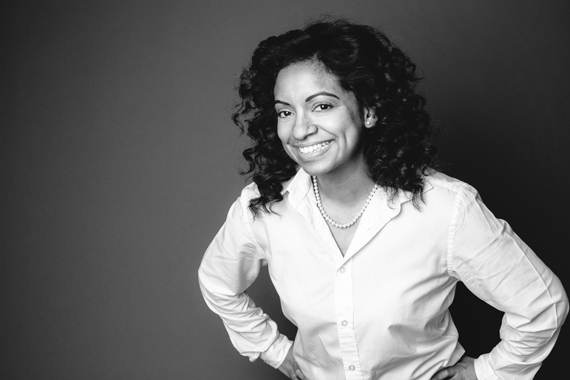 What does your job entail? I oversee the receptionist and assistant teams. As a receptionist, I handle checking clients in and out, booking appointments and making sure clients know where to go.
What is the best thing about working at Maxine? My clients. I have been here for so long, that many of the clients knew me before I was a wife and a mother. I love knowing about their lives and its great when they want to know about mine.
What has been your career high? Working under our salon manager, Tracey Moran. She has been with Maxine forever and she knows so much. I continue to learn from her everyday.
What do you never leave home without? My purse. It holds my entire life in it.
Who is your style icon? Why? Dita Von Tesse. I love the pin up look.
What movie character is most like you? Cinderella
What was the best decade for hair and why? The 40's. The peek-a-boo bang, the top reverse roll, pin curls, side rolls, etc. I love that look.
What is the hair care product you cannot live without? Kerastase Oleo-Curl Cream
5.0 Stars
I have been coming here for over seven years and the the colorists and stylists are part of my "money team"! You know your coveted group of people who take care of you . Rex and Evan are my go to team! But anyone I have worked with is great. Love the front desk staff too! Now if I could only find a great facialist for my money team I'd have the holy grail.

Posted on 01/21/2015 by Mike C.
---