Karissa Schaudt, Colorist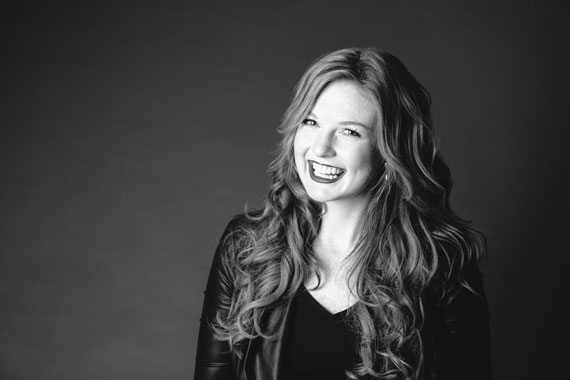 A graduate of the prestigious three-year Maxine Salon coloring program, Karissa has felt the calling to be in the industry since she told her second grade teacher she wanted to make people beautiful for a living. "I produce fashion forward beauty, and in doing so create unique, compelling and flattering looks for each and every individual who sits in my chair," she says. Karissa is known for creating natural, beautiful looking hair through balayage and has a special love for delivering a gorgeous red. Karissa is committed to her clients desires and is determined to achieve the exact look they imagine.
What is the best part about working at Maxine? The environment and the people who work here! I consider my coworkers to be family, they have only helped me succeed and grow in my career, which is truly such a blessing!
Who is your dream client? Matt Damon. I would probably shampoo him for an entire hour.
What do you do in your free time? I'm constantly trying new things. I love adventure and I'm passionate about traveling. If I could hike a new mountain every weekend I most definitely would.
What do you never leave home without? A smile:)
What movie character is most like you? Phoebe on Friends…we're both free spirits.
What is the hair care product you cannot live without? Kerastase gold elixir, hands down. It is great with dry, curly hair
What is your daily hair routine? I naturally have very curly hair, so I switch it up constantly. From bouncy curls to sleek blowouts, within one week I've usually covered it all.
Favorite thing to do on a free Sunday? Sunday fun day! I always meet up with my girlfriends and head to church, followed by the usual 4 hour brunch/ girl talk... Let's be real I live for my brunches.
Follow Karissa on
---