Lauren Mildice, Colorist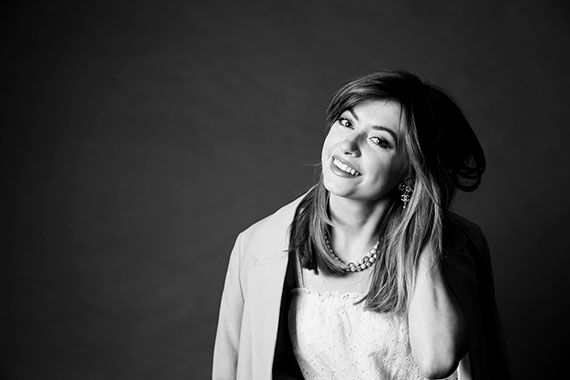 Lauren has been influenced by family and friends in the beauty industry since age 13 when she attended her first America's Beauty Show in Chicago. She caught the fever, decided to pursue an education in the hair industry and never looked back. During her time in Cosmetology School she searched for more advanced education. She attended Nick Arrojo's workshop in Chicago and would later find herself in New York soaking up the knowledge from Arrojo team members. Lauren advanced her color and cutting skills, knowing it would set her apart in the color world. Having the knowledge of cuts and styles only helped her to customize her color techniques. She graduated with high honors from her cosmetology classes and started her journey at Maxine Salon. Maxine offers further advanced education and Lauren eagerly jumped right in! She stays current and on trend with in-house education programs including L'OREAL professional artist Suzie Bond along with Oribe and Kerastase's team. Even with in-house education and an advanced color program, Lauren still challenged herself by being further educated by some of the best colorists in the city during her time off. She sought out as many educators as she could learn from to make herself well-rounded and able to develop her own style of coloring.
Lauren found her love for double-process colors and cool tones so she flew out to LA to study with celebrity platinum specialist Nicolas Jequiers. She came back eager to show her team the new cutting-edge color techniques she mastered.
During her travels, she has networked with many industry insiders and was asked to model for Anthony Thomas Galante's Spring and Summer 2022 collection. That collaboration in turn developed more connections with Color Specialists, Cutting Specialists, make-up artists and photographers.
"It is vital to stay educated and on top of today's trends in order to create a look that is both specialized and suitable for my client".
What is one special thing that everyone should know about Maxine salon? Maxine Salon is departmentalized and that means we specialize in either cutting or color techniques. General knowledge is one thing, but specializing allows us to really develop our skills which further benefits the salon guest. Two specialists create a "hair team" that can create a unified vision with fine-tuned personalized results. At Maxine we MAXimize our clients salon experience.
What is your hair specialty? I love all aspects of color but find myself very excited to create platinum and cool tones for my guests. In addition, I enjoy dimensional colors like balayage and highlights. Working with natural texture, enhancing a specific cut, while always considering my guests lifestyle, maintenance and suitability is paramount.
Who is your style icon? Why? Sophia Richie Grainge and Miley Cyrus.
Sophia is one of my style icons because her outfits are timeless. When you see her, you recognize her true beauty features. Her eyes are not overwhelmed by her hair color, makeup, and outfits. She proves less is more! She stays true to her style and throughout her wardrobe you can see her personality shine through her looks.
Miley, on the other hand, brings out a fun, edgy, sexy look. Whether she is a classic brunette or a platinum blonde she knows how to work it! Her look has evolved through the years and has kept her a fashion icon. She leaves everyone wanting more. Sophia and Miley find a way to stand out from their peers and stay at the top of the trendsetters.
What was the best decade for hair and why? The one we are in currently! Looking at hair decades we see that we've come a long way? We've grown from the 80's over processed, bleached capped highlights to the early 2000's structured blocked colors and over straightening hair. Now we are now in the time where "lived in hair" is on the rise. Healthy soft hair that moves and is visually enhanced with specific color techniques is the hair of today.
5.0 Stars
Everyone was kind from the moment I walked in
I've used Lauren Mildice as my colorist for over 2 years and she's amazing! So amazing I followed her to Maxine's Salon from the south suburbs. Lauren always listens to what I want, and knows what colors will look best. This most recent time we added a little red peep color and I absolutely love it, and will be doing it again. Raven did a great job cutting/styling my hair. Maxines is a nice salon with friendly staff. Everyone was kind from the moment I walked in.

Posted on 6/14/2023 by Jennifer K.
---