Tracey Dryer, Colorist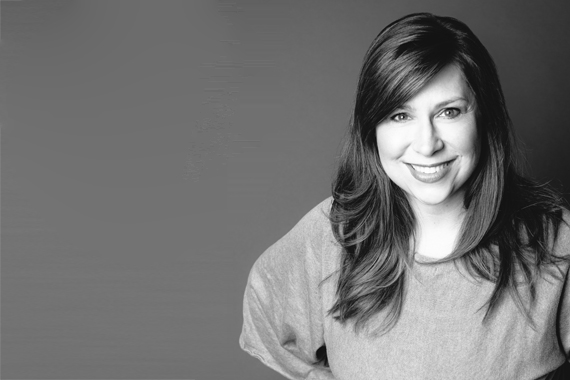 As a colorist since 1997, Tracey creates beautiful results whether you're a blonde, brunette or redhead. She has taken classes in creative color at the Vidal Sassoon Academy in London and L'Oreal SoHo Academy in New York City. Tracey has created color for the Alternative Hair Show, Glahm Camp and for "A Makeover Story" on the TLC network.
Where did you grow up? Big Rock, IL
What is one special thing that everyone should know about Maxine Salon? Not only is Maxine a great stylist, but a great business owner with an exceptional management team.
What is your hair specialty? Balanced color that grows out well.
Who is your dream client? Why? A client who has ideas about what they want, but is open to suggestion to try something new.
Favorite restaurant? Anything Mexican or sushi.
Favorite thing to do on a free Sunday? Spend time with my husband and family.
What was the best decade for hair and why? The 90's. People really started expressing their own individual style that looked best for them.
What is the hair care product you cannot live without? Elixer shine drops
What is your daily hair routine? Wash and blowdry at night. Curl in the morning.
5.0 Stars
I visited Chicago for a week while I was on a business trip, and was on a mission to find a salon where I could get my hair highlighted. I have blonde hair and have struggled to find a colorist who will make the highlights close to my hairline and make it last. If you are spending close to $200 for color, it should in my opinion be perfect. First off, I booked an online appointment after reading the reviews, and was able to get in on a few day's notice, which was amazing. I was assigned to Tracy. When I came for my appointment Tracy was very warm. I explained to her what I was looking for and admitted I was quite particular. I am writing this review after visiting two weeks ago because I wanted to see how the color would look after I washed my hair and did it myself. I am so pleased with Tracy's coloring expertise; she really did a great job. It is looking well blended, and beautiful. I have received several compliments and people are asking "where did you get it done"? BTW, I live in Vancouver BC Canada, and I will be back to see Tracy whenever I am in Chicago. She is amazing --THANK YOU! One tip--I didn't notice that colorings/stylists prefer cash as tips.

Posted on 03/31/2017 by Marion G.
5.0 Stars
Both Artists are Very Special People
As many with curly hair, for years I would angst over how it looked. I went to tons of hairstylists and always left unfulfilled and dissatisfied. That is until I found my stylist who helped me find my hair's true essence. I can honestly say I now feel real joy and appreciation for my locks. Actually my hair seems to make others happy as well, including my hubby and strangers I meet daily. Also at Maxine, Tracey Manger is my go to for color. She always creates a beautiful mix of highlights and lowlights while leaving my hair healthy. Both artists are very special people---talented, warm, caring and fun! You won't be disappointed!

Posted on 05/08/2015 by Marcia B.
5.0 Stars
I have never dyed my hair before, and I went in thinking I would want my whole hair colored. I spoke with Tracey, and told her what I wanted, and she recommended highlights. I thought I would have never just wanted highlights, but I went with her advice, and I love my hair! It turned out exactly how I wanted it too, it is natural, but different and lighter. Perfect. I will definitely be going back to Tracey for future hair colorings.

Posted on 01/18/2012 by Swapna S.
5.0 Stars
Bob: The Best!! (and NO I am not his mother or sister), I found this salon while looking for a new hair stylist and while googling like a mad woman I came upon Maxine's. I am so glad I did! Everyone was very friendly and the salon was clean and inviting. I have been going to Chic salon in Palos Park and previously gone to Mario (total waste of $ there now days), Chic is great but I just felt like I needed a new pair of eyes to evaluate my hair. I had color done with Tracey Mangers, she was very good and very friendly. The color turned out beautiful. Then I moved on to Bob who turned out to be the highlight of my visit. He is sooo funny and it felt like time flew in his chair. He listened to every issue I had with my style (angled bob with some crazy cowlicks) and gave me his opinions and even showed me step-by-step how to blow dry it just like he did. H e also gave the BEST head massage ever!!!! How nice to actually be able to relax while getting a hair cut with someone new when I was so nervous about how it would turn out. He has years and years of experience and it shows with the precision and attention he gives to even the smallest details. My cut is absolutely gorgeous!! I haven't laughed so much in such a long time, thank you Bob, I will definitely be back! (maybe we can do those cornrows Bob... ; p ) Amanda~

Posted on 10/05/2011 by Amanda W.
5.0 Stars
Serious talent at Maxine I switched to Maxine when my colorist Tracey moved over there. Tracey is outstanding - I wouldn't hesitate to recommend her to anyone. She's creative, collaborative, and great to talk to. She pays great attention to detail and is totally on top of her game. She does a great blonde (highlights) for me but I have friends who see her for other colors. I also recommend Evan for cut - he also does a great job. Also really attentive and great customer service. My cut is long and layered. Overall, Maxine is a great salon. Everyone there is friendly and approachable yet the atmosphere feels upscale.

Posted on 07/20/2011 by Kari E.
---