Sarah Kochan, Colorist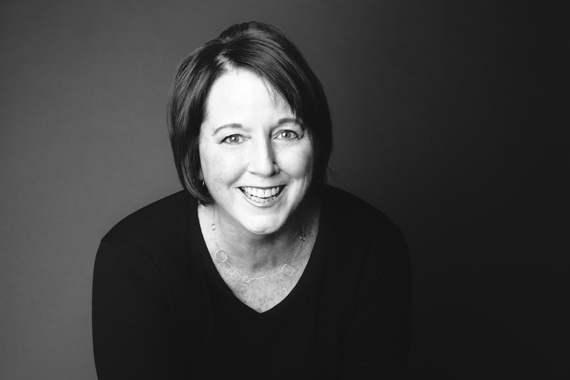 A colorist since 1991, Sarah Kochan is known for her deep, rich redheads, beautiful blondes and vibrant brunettes. Also an expert in balayage, she creates natural, wearable color that lasts. In fact, Vogue magazine recognized her work as one of the country's best colorists for brunettes. Sarah has trained at the L'Oreal Professionnel Color Academy in New York City and has taught her color technique to colorists at Maxine.
What does your job entail? Hair color, highlights, balayage and ombre color services.
What is one special thing that everyone should know about Maxine salon? Everyone always comments about how down to earth the staff is, especially for an upscale salon.
What has been your career high? Coloring Ozzy Osbourne's hair.
What is your favorite color to do? I like to create dimension in the hair, whether through color, highlights or balayage.
What do you never leave home without? My phone. If I forget it I have to go back for it. Otherwise I feel lost!
Favorite restaurant? Happy hour spot? My favorite restaurant is Volare. My favorite spot to grab a drink is the Berkshire Room at the Acme Hotel.
What is the hair care product you cannot live without? Initialiste
What is your daily hair routine? Shampoo, condition and blowdry. I switch up my shampoo and conditioner regularly. Currently, I'm loving the Chronologist line.
4.0 Stars
Very elegant but not snooty salon. I go for color and am very happy. Sarah does a wonderful job and her color stays amazingly well. They carry Kerastase - very good hair care lines. The prices are not cheap but I think they are fair for the quality and service you get. If you don't want a professional blow out post color, they have the most amazing self service blow dry bar. Tons of product to choose from and a really top notch addition to the salon. When I recover from having my hair cut way too short somewhere else, I will be making an appointment for a haircut at Maxine.

Posted on 11/15/2015 by Caroline B.
5.0 Stars
I've been going to Maxine's for years. I've seen a lot of the stylist but usually stick with. My hair is really thick and hard to cut. This is the 1st salon I have been to that didn't automatically try to texturize or thin my hair. I also do color with Sarah. Thanks Maxine's for a stress free experience. P.S. They have wine and beer if you ant so inclined. Nice!!

Posted on 03/21/2015 by C.M.
5.0 Stars
Sarah Gartlan has been my colorist for the past 15 years. Having been a blonde my whole life, I am very picky about who will be working on my hair and the consistency of the coloring. People stop me on the street, at my kids schools, and at dinner events to complement me on my hair color. To me, that is the highest compliment that I could give to Sarah. I have referred many friends and family members to Sarah and everyone has loved their experinece with Sarah. I feel that Sarah is the best blonde colorist in the Chicagoland area.

Posted on 10/06/2014 by Kassy H.
5.0 Stars
I've been going to Maxine for a long time and am finally getting around to writing this review. If you are looking to cover your grey and add some golden blond highlights, tell them you want a tint with partial highlights and be sure to request SARAH! I can't tell you how many people come up to me (even strangers!) and ask me where I get my hair done. She's meticulous but efficient and has a great sense of humor. She really knows her stuff and seems to have a big following. I've never been disappointed.

Posted on 09/01/2014 by Jackie G.
4.0 Stars
I came to Maxine Salon as a last minute decision to fix a botched "out of a box" highlight job. My colorist Sarah was absolutely amazing. Her friendly and thoughtful demeanor set me at ease instantly. Her professional assessment of the damage and how she would apply the color remedy was SPOT ON! She worked with precision and efficiency, communicating each step and the expected results along the way. Although it was my first time at Maxine, thanks to Sarah, I never felt apprehensive about how things would turn out. My hair looks fabulous now, and is exactly the natural golden brown color I imagined, with highlights that pop oh-so-subtly and naturally. I plan to return to have Sarah work her magic in a few months, as her talent with hair color consultation and application is exceptional!

Posted on 01/02/2011 by Lauren O.
---