Diana Mildice, Colorist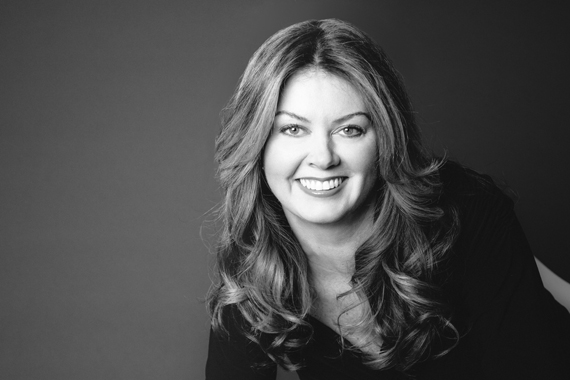 As former head of Vidal Sassoon's color department, this talented colorist ran the education program for all the salons' color trainees. She also worked for Sassoon in London. Diana specializes in balanced, dimensional color and specializes in the balayage technique. Diana's work has appeared in Allure, Modern Salon and American Salon.
What does your job entail? Encouraging clients to find their most confident self while creating a fashion forward image for them.
When did you start at Maxine? I've been a part of the Maxine team since 2011.
What is the best thing about working at Maxine? The staff. We have a family environment. Our reception team is friendly, efficient and knows each client upon entry.
What is your hair specialty? My specialty is finding both a natural and fashion forward image for my client.
What is your favorite color to do? I love to do a natural blonde with dimension.
What neighborhood do you live in? Orland Park
Have you ever worked in salons outside of Chicago? I've worked at Vidal Sasoon in San Fransisco, London and Miami.
Who is your style icon? Why? Coco Chanel. Her style is simple and elegant at the same time.
If there were a movie about your life, what would it be called? I Couldn't Make This Stuff Up
5.0 Stars
OMG!!!! Diana, Maxine's Colorist Specialist, is a Master of her craft!! I walked in thinking there was no saving my hair because of all the different colored banding and WOW! Diana fixed the horror and gave me a gorgeous new color! As if that wasn't enough, Raven then worked her magic with the scissors giving me a delicate face-framing style while keeping my hair long! The moment I got up from the chair, I felt like a million bucks! I HIGHLY recommend this power duo!! Thank you, Diana, for your vision & skills!!!! You have another life-long, loyal client!!

Posted on 11/13/2021 by Francis C.
5.0 Stars
I have been going to Josie for almost 20 years, and I'm not an easy girl to please, especially when it comes to hair (pixie perfectionist). Seriously, I think I worked my way up and down Oak Street looking for the right "one." Josie is extremely talented; I adore her! ... In fact, I moved out of Chicago for a few years but continued to drive more than 3 hours, every four weeks to see her. Diana M. is another super talented gem who I've been seeing for years for color--amazing colorist. Love, love, love Maxine's staff, too! Fabulous place; can't say enough good things.

Posted on 7/1/2020 by Jeanine R.
5.0 Stars
I was new to Chicago and had left my colorist of a few years. I Went to Maxine based on a friends hair that I liked. She had beautiful blonde highlights just the way I like them. She highly recommended Diana. I went and she was great. When I got home and hair dried, the color wasn't as light as I was hoping for. Diana told me to come back no charge because she wanted me to Love my color and be completely happy. The second time I brought a picture and she nailed it. She was amazing and I love my color. I highly recommended her for blonde highlights. Not only is she very talented but easy to talk to and creates a great experience. I will definitely be back

Posted on 12/31/2017 by Jamie S.
5.0 Stars
My daughter and I have been going to Maxine salon for haircuts and color for a couple of years now. A friend recommended it and we are so glad we tried it! It's always easy to book an an appointment and the staff is very friendly. Diana does our color and she is sooo talented! Love it every time! Great haircuts with Ramona! I highly recommend both of them!

Posted on 09/24/2015 by Amy G.
5.0 Stars
First of all I love Maxine Salon! And I love Maxine. I have been there for services many times and without exception I see Maxine a least once during my visit making the rounds to say hello to the clients and see just how everyone is enjoying their experience and services. She is truly a gracious host. But the true reason I go to Maxine Salon is Diana for color. She is a magician. She sees color like no one else. Her judgement has been infallible from just covering grays to the most fabulous balayage highlights. And all without compromising your hair's condition or texture. She has spoiled me for any other colorist forever.

Posted on 09/01/2015 by Mary M.
5.0 Stars
I live in the neighborhood and have been going to Maxine's for about 3 years. It's always the highlight of my day when I get my hair done! The entire staff is very welcoming and helpful. My style team is Diana and Theresa, and they are quite amazing. They have never let me down, I always leave feeling and, most of all, looking fantastic. Diana has an artist's touch with color, always makes my hair look natural and dimensional. And Theresa is a magician with scissors! She is meticulous and precise and it shows in the quality of my cut. My hair looks wonderful from every angle, has great body and movement, and keeps it's shape even after it's grown out. I really wouldn't have anyone else touch my hair because I've been spoiled by the best! I highly recommend you work with these wonderful artists.

Posted on 07/23/2015 by Patricia V.
5.0 Stars
I came to Maxine with a pretty bad haircut that I let grow out. I was referred to Cheryl by the concierge at the Peninsula Hotel. Cheryl gave me an excellent haircut; just the style I wanted, making it easy to blowdry while keeping the length pretty close to where I ultimately want to be. I love the placement of the layers, something not easily achieved by many hairdressers. I also got my hair colored by Diana and am extremely pleased with my highlights. I'll be back for sure! Thank you!

Posted on 06/30/2015 by Jennifer M.
5.0 Stars
This review is long over due. There are only two people I trust with my hair: Shelly for the cut and Diana for the color. They are simply the best. Shelly has been cutting my hair for years so when I decided to take the plunge and cut a foot, yes a foot, of my hair off I knew she was the only woman to be trusted with job. I've had long locks my whole life so I was nervous about making such a drastic change but I couldn't be happier with the results (see picture). It's perfectly shaped and layered so that it doesn't require much styling which is ideal for me. Shelly truly is a scissor wielding artist. Diana delivers every time I see her. My highlights look natural and so does the outgrowth making my trips between coloring longer which is great for my hair and wallet. She is so great at blending and coloring that when I was in college I went about 3 months without being able to get home to see Diana and people were actually asking me where I got my ombre color done. I'm planning on going blonder to accompany my new bob and I can't wait for her to dazzle me again. I love coming to Maxine's. It's a beautiful, modern space with the most educated and friendly stylists that deliver top notch results.

Posted on 7/22/2014 by Kerianne B.
5.0 Stars
I am so happy with the cut and color that i get at Maxine's, that I am willing to travel a 4 hour round trip every six weeks to keep my hair fresh and happy! By nature, I do not trust people with either my cut or color without me giving very specific directions. Yet, in the very capable hands of Josie and Diana, I give them total control of my hair and my style, knowing that they will pick what is best for me. From the convenience of the valet parking (which is priced very attractively for the area!) and the friendly but capable reception staff, to the top notch services, I don't think I will ever have a need to try anywhere else...finally, after trying most everyplace in Northern Illinois and Southeastern Wisconsin, I have found my home.

Posted on 06/13/2014 by Leeann N.
5.0 Stars
So Glad I found Theresa and Diana again !! Been seeing them for years at another salon- health issues kept me out of the city - Happy to say I am Back ! Theresa gives the BEST Hair cut in the UNIVERSE - I am NOT kidding - I have tons of hair and have been EVERYWHERE and she gives me cuts that look Good at ANY angle, she takes her time concentrates and I have NEVER been unhappy. I have had many styles over the years -shags, bobs and everything in-between. Diana has colored my hair for years as well and I have ALWAYS been thrilled - I have been a brunette with highlights and now I am a multi- dimensional blond as I am going grey/white. She is Warm and Very easy to communicate with - she advised me about improving my Non- Diana color ( she felt I was "washed out" ) and I was so glad she gave me her HONEST opinion. Diana's color gives a beautiful compliment to Theresa's amazing layering and blending talents. They really are the kind of Hair team that dreams are made of - my hair is magazine worthy....if only they had magical powers over the rest of me !!

Posted on 11/08/2013 by Betsy D.
---