Robert Bennett, Colorist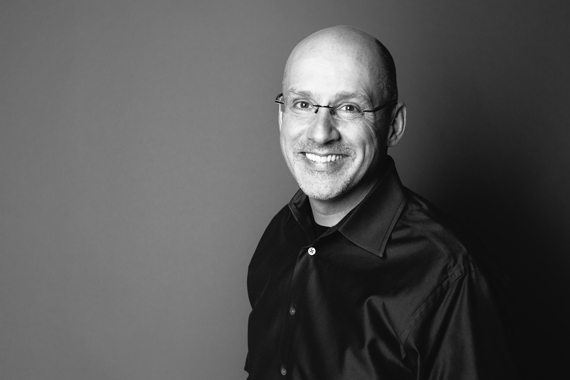 A colorist since 1987, Robert excels at structured, disciplined color placement for soft, natural foil highlights. Clients looking for a blonde specialist with a more traditional approach will be thrilled with Robert's approach. This philosophy expands his repetoire to include all possible colors and techniques. Robert has studied at The L'Oreal Professionnel Color Academy in New York City and with Toni & Guy in Paris.
What does your job entail? Creativity, perfection, consistency and going the extra mile for my clients.
What is the best thing about working at Maxine? It is a very fair place; everyone here is equal- regardless of your role. That's very hard to find.
What is your hair specialty? Natural, age-appropriate looks.
What has been your career high? Meeting my personal goals and surpassing them!
Who is your style icon? Frederic Fekkai
What do you do in your free time? Spend time with my wife, Amy and our beloved dog, Flynn.
What is the worst decade for hair and why? The 80's. Too big, too frizzy and way too unmanageable.
5.0 Stars
Favorite salon in the world! The artists are talented and have wonderful personalities to match. For cuts- I trust Michelle with my life! That lady knows what she is doing when it comes to hair. She is such an amazing person inside and out. It's truly a great experience with her all around. For color- I just found my new favorite guy, Robert. This was my first time working with him and he did a fantastic job with my blonde color. He knew exactly what I wanted, I think he might read minds. Cannot wait to get my hair done again.

Posted on 03/20/2018 by Olivia M.
5.0 Stars
I should have done this earlier. Love Robert for color and Cheryl for cuts and Keratin. Both are experts in their specialities. On the reviews that complain about the prices of the services at this salon... everything in that part of the city is expensive. If the neighborhood is taken into account the prices are not shocking. Keratin pricing is only a little more than what I paid when I lived in a significantly less expensive part of the country. I actually think the keratin pricing is about the norm at a standard Chicago salon.

Posted on 03/11/2017 by Necia W.
5.0 Stars
Robert (colorist) and Shelly (stylist) are absolutely the best! Before seeing them, I went to another salon because of all the good reviews and recommendations I found on yelp. I ended up with a really bad haircut and color, and I was so disappointed, that I didn't even want to go back to that salon to have them fix the issues. I just didn't trust them. I did a lot of research, and seemed like Robert Bennett is the one I should see. From the first moment, I had a good feeling. He was so calm, nice and welcoming, listened to my concerns, and really made an effort to understand what I had in mind. He is a good listener, and an amazing colorist! I showed him a picture of what I would like to have, and he made it happen! My hair looks beautiful and natural, just the way I wanted it! No, even better! I thought it is going to be a bit high maintenance, but I was fine with it. He actually made my hair look so natural, that I don't even have to go to the salon so often! He mentioned that he has been a colorist for over 25 years...well, it definitely shows! He absolutely saved me! Also, he introduced me to Shelly (stylist). Since my hair was just recently cut way too short (somewhere else), even though I didn't like my haircut, I did not want to get another one again, only a blow dry. Shelly was great! She listened, understood the issues I had with my hair, understood the style I wanted, gave me suggestions, AND she fixed some parts of my hair that looked bad without even charging for it! She fixed it in a way that would not only look better, but would grow out nicely too. Now, I actually enjoy my shorter-than-expected haircut, because she made it beautiful! I am so happy that I've found Robert and Shelly!

Posted on 07/08/2014 by I G.
5.0 Stars
Hi I am a professional photographer 35+ years.I also own the premier studio for shooting fashion and beauty, Prairie Production, on Randolph. I,weekly use hair and makeup services to groom my clients and models. Max has always been an integral part of that equation.In the past 30 years Max has provided a steadfast group of people that have had Prairie at the top of the industry.Anyone from Julia Roberts to Ophrah and 500 other celebs have come to my studio for photo and video. my wife Kristin is a former model is a client and has been since we married in 1985.She is stopped on a weekly basis by people that comment on her hair style and color.I have worked with thousands of stylists,who are responsilble for my success.I have to say that I would choose Max as my "go to'" resouce for any beauty managment. Please check out my site at http://michaelroberts.tv

Posted on 03/16/2013 by Michael R.
---