Stacie Magana, Colorist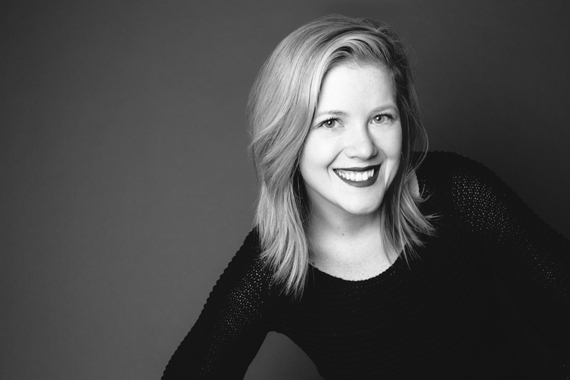 Stacie graduated from Maxine's intensive training program and trained at the Vidal Sassoon Academy in Santa Barbara. She loves coloring blondes, especially double process or platinum blondes. "I take my blondes seriously," she says. If you are seeking the best and blondest version of balayage in Chicago, Stacie is the colorist for you. It's not all cutting edge, however, as she also creates beautiful golden and caramel highlights as well.
When did you start at Maxine? I started my career as a colorist at Maxine in 2004.
What is your hair specialty? Blondes
What has been your career high? Everyday I'm grateful for my clients, so everyday is a career high.
What is your favorite color to do? Balayage is my favorite. It's low maintenance and customized for every client.
What do you do in your free time? I'm usually taking care of my two year old son, Nicholas. Occasionally my husband and I will go out for drinks.
What do you never leave home without? Mascara and red lipstick
Any celebrity clients? Any notable past gigs? Jared Followill from Kings of Leon and Diane Lane.
Who is your style icon? Why? Blake Lively. She has such classic style, always looks great and has fantastic hair.
What is the hair care product you cannot live without? Kerastase Elixer Ultime.
What is your daily hair routine? It's pretty simple. Wash, dry and flat iron.
5.0 Stars
The moment I walked into Maxine Salon I felt welcomed. Michelle Dixon was the stylist I was referred to. My hair has been natural for about 5 years. Michelle treated me like I've been her client for years. She erased all my doubts and fears I had about my hair!!! She was very informational about different ways of styling and taking care of my hair. I wanted my hair colored also and Michelle told me that I will have to book an appointment online. I said okay, I was kind of disappointed but I didn't want to show it. Michelle told me that she will go and check for me if someone was available to color my hair. She came back with GREAT NEWS!!! Stacie Magana (Color Specialist) came over and introduced herself and told me she was free for an hour and can fit me in. I was Very Happy!!! My overall experienced was Superb. Highly recommend Michelle Dixon & Stacie Magana!!!!!! I will definitely return!

Posted on 09/07/2017 by Danielle C.
5.0 Stars
Colorist Stacie and stylist Shelly are both excellent. I walked in unhappy with my blah hair and left thrilled. Stacie recommend balayage instead of regular highlights and I'm really happy with the partial balayage she did. Shelly gave me a great, flattering cut with movement and really took her time to make sure she didn't cut off more length than I was comfortable with. Important to know this is a busy salon, but it doesn't have too-loud music or so much bustling around you that you feel annoyed. Also - not cheap. But if you're happy with the results it's completely worth the slightly higher prices than what you'd pay in another downtown salon. Also, it's so great they have valet. It's in a location where you can definitely take the El or bus and walk, but if you need to drive it's such a great help to have valet.

Posted on 02/21/2015 by Katie M.
4.0 Stars
would have NEVER considered cheating on my hairstylist even when I lived half way across the country for her....that was until I discovered Maxine. I've always been the type of person who hated my hair when I walked out of the salon and only liked it the next day when I styled it myself...which I always felt shouldnt be the case. BUT when I met Stacie at Maxine, I knew I was right, it shouldnt be the case and now I learned to LOVE my hair the second it was finished! For Blondes - you'd be stupid not to go to Stacie, She's literally a blond whisperer.

Posted on 08/31/2012 by Carly H.
5.0 Stars
I had a really good experience at Maxine a few weeks back. I scheduled an appointment to get a single process and hair cut. I ended up getting a full head balyage, instead of a single process. I'm very happy with the color done by Stacie. I brought in a few pictures of the style of coloring that I wanted and she did it. It's not easy working with dark brown hair without making it look very fake and streaky blond!

Posted on 08/17/2011 by E.K.
5.0 Stars
Recently I went to Maxine to get a cut and color and could not be happier with the results. Stacie colored my hair the most beautiful chocolate brown and my stylist gave me one of the best cuts I've ever had. I have extremely thick, curly hair and she managed to give me a great style for when I decide to wear it straight as well. She was extremely informative and gives great guidance if you're not quite sure what you want. She managed to keep most of my length while at the same time giving me the change I wanted. I highly recommend.

Posted on 02/19/2011 by Kathryn P.
---