Bob Gartlan, Stylist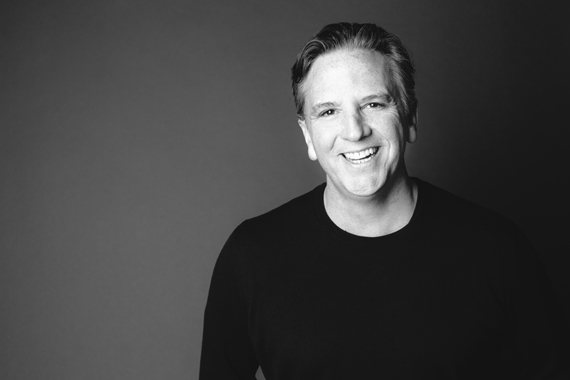 An experienced stylist of more than 20 years, Bob is a master with sheers and a brush, bringing out the elegance of long, layered hair. He also has a flair for men's styles, for which he has garnered quite a loyal following. "A great haircut can be transformative," he says. "It affects your whole psyche." And how can you tell it's a great haircut? "You can tell by how well it grows out, and how well the client can style it him/herself. I want my clients to look as good in four weeks as they do when they first leave the salon."
Where did you grow up? South side of Chicago
What does your job entail? Fulfilling dreams and creating smiles.
What is one special thing everyone should know about Maxine salon? We support each other and each believe that you're only as good as your last cut. The talent here is unlimited.
What has been your career highlight? Watching clients return, and seeing my skills grow.
Favorite restaurants: Mon Ami Gabi, Quartino's and Toplobambo
What do you do in your free time? Spend time with my five kids. I also love yoga, cycling and winter cross country skiing.
If there were a movie about your life, what would it be called? It's a Wonderful Life.
Bob's haircuts are $160.00
5.0 Stars
If you live in Chicago, you must go see Bob for your hair needs. If you are visiting Chicago, you must go see Bob. He is such a seasoned hair stylist who knows what he is doing without hesitation. A true artist, and a genuinely wonderful human being. He cuts my boss's hair, too, and I swear I can watch him for hours make magic happen. Customer service is top notch here and I look forward to going back every time. Thanks Bob!

Posted on 04/10/2019 by Aimz L.
5.0 Stars
Three words: Go. To. Bob. I booked a day-of, online appointment with "Anyone" for a ladies haircut. I was the last appointment of the day at 7:15pm. I was lucky enough to have Bob-he did an outstanding job assessing the current condition of my hair, shampooing and conditioning thoroughly, cutting my hair exactly the way I requested, teaching me helpful styling techniques, and providing an overall enjoyable and relaxing experience. I will definitely return to Maxine and I highly recommend this salon, specifically Bob. Thank you!

Posted on 09/22/2015 by Christine C.
5.0 Stars
I got my Balayage done by Karissa, and I have never been more happy with my hair. I love it!!! I have very dark brown hair and she was able to give me a wonderful look without any of those brassy orange tones! I seriously can't say enough good things about this place. Bob G also gave me an incredible blowout and style- He didn't just make me look fantastic, he made the experience wonderful. He gave me some great advice on how to style my own hair. I will never go elsewhere.

Posted on 02/25/2015 by Alex R.
5.0 Stars
I've been going to Bob for a couple of years and I don't know if I'll ever leave. I can rely on him to not only give me the most beautiful hair I've ever had, but to also make me laugh hysterically and give me a wicked head massage in the process. Looking good and feeling good at it's finest.

Posted on 11/11/2014 by Samantha S.
5.0 Stars
BOB GARTLAN = hair magician. I am super picky about stylists, and am pleased to have FINALLY found someone who is gifted with the shears and has an artistic eye for stylish, yet professional, haircuts. If you're a professional woman who wants a stylish and manageable 'do, call Maxine and book with Bob ASAP. You won't regret it!

Posted on 7/9/2014 by Shannon S.
5.0 Stars
Was referred to Maxine's by my sister, who also recommended Bob. I have had many blow outs in my life, but the ones Bob gave me are at the top of the list. My hair is thick and often unruly. Bob managed to make my tresses look better than ever, keeping them tamed, full, polished and pretty. The price of a blow-out is higher than that of many of the neighboring blow-out bars, but shelling out a little more at Maxine's is well worth it to me.

Posted on 06/01/2014 by Tabitha G.
---