Dani Hauflaire, Stylist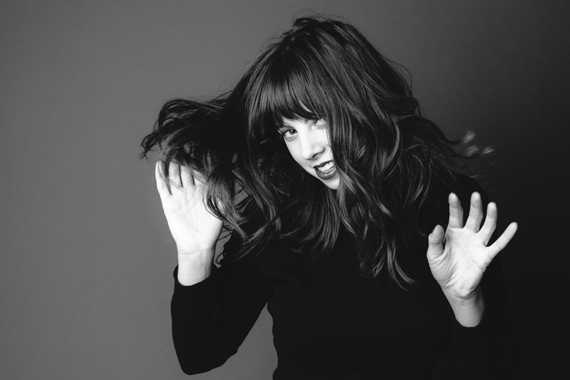 A stylist since 2008, Dani graduated from Maxine's in-house training program upon her arrival in Chicago. She loves working with hair of all lengths, from pixie cuts to long lengths, she tailors a cut to her client's vision. Dani loves styling and cutting equally. "You know you've found a good stylist when you see they're efficient, on-time multitaskers who listen to you and are good at compromising," she says.
What is the best thing about working at Maxine? I feel very grateful for Maxine's high standards and appreciate the architectural appeal of the salon.
What is your hair specialty? Attention to detail. Once the foundation is cut I like fine tuning with dry cutting.
Who is your dream client? My great grandmother, Gladys. I would love to show her my craft, have an hour to bond and make her feel like a gem.
What do you never leave home without? A book or magazine, lipstick, snacks and a twenty dollar bill.
Who is your style icon? Why? Linda Rodin, I'm inspired by her gray hair and spirit; Teddy Girls and 1970's Soul Train.
What is the hair care product you cannot live without? Chronologist Deep Conditioner
What is your daily hair routine? I use dry shampoo everyday and wash every couple of days. I air dry and sometimes use a hot tool for added texture.
Dani's haircuts are $115.00
Follow Dani on

5.0 Stars
I've been going to Dani for about a year and a half. She is nothing less than AMAZING. If you're looking for someone to cut your hair, you need to go to her. I went to her originally to fix a mess another stylist (different salon) had made of my hair. I have fine, very straight hair and not a lot of it. Unfortunately, you can see every cut a stylist makes, so if they don't know what they're doing, they can cause some serious damage that will literally take years to grow out. Dani not only fixed my cut, but was able to salvage a really cute hairstyle. Since then, she has continued to give me the best cuts I've ever gotten. I'd give her 10 stars if I could. Go see her, you won't be sorry!!

Posted on 02/06/2017 by Amy M.
4.0 Stars
First, I must confess: I was feeling cheap, and cut my own hair all summer. I thought it was a good idea, until I realized it was time to get a real, grown-up hair cut. Boy did I pick the right place! Had a Friday evening appointment with Dani and have never received a better treatment on a visit to a salon and I've never been more happy with my haircut. From the moment I walked in the door I felt welcome and well taken care of.

Posted on 11/16/2012 by Andrew S.
5.0 Stars
So I hardly ever write reviews, but I had such a good experience at Maxine that I just had to share. I've moved around and tried salons all over the country (New Orleans, Dallas, Los Angeles, Orange County etc.) and I have to say Maxine would be at the top of my list. I went in hoping to try the "balayage" highlights. Instead of taking my money, they explained to me in great detail what exactly the effect would be on my hair (I have too much dark dye to achieve the desired effect) and went over my options for color. Ultimately, the colorist helped me decide to wait and grow my hair before coming back and trying again. It was by far the best consultation I've had and I felt like he really knew what he was talking about. Next the girl who cut my hair, Dani, was fantastic! She didn't charge extra despite the fact that I have really long hair and did EXACTLY what I asked her to do with it. It was the best haircut I have ever had (and I am VERY picky). I cannot emphasize enough how sweet everyone was at this salon. Definitely an amazing place to get your hair done and a great value.

Posted on 10/19/2012 by Elissa K.
5.0 Stars
I paid my first visit to Maxine yesterday, and I have to say, I loved it! A nice young man opened the door for me and I was then greeted by two very nice people just inside the salon. I really liked the look and atmosphere of Maxine, however, I was most impressed by Dani, my stylist. Not only was she a sweetheart, but she gave me the best haircut I have ever had. It is truly perfect, and exactly what I had envisioned. I have had some excellent stylists in the past, but Dani has something a little bit extra special!

Posted on 08/08/2012 by Fa I.
---