Jonathan Miller, Stylist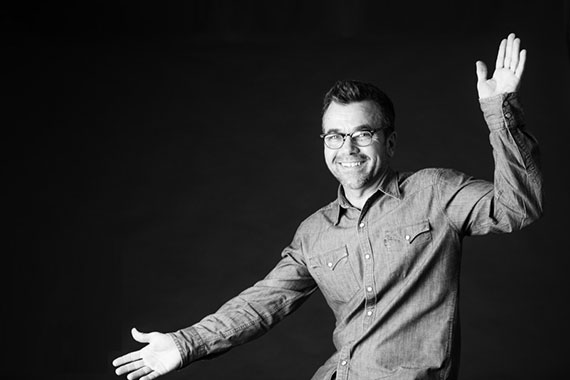 As a veteran stylist with nearly 30 years of experience, Jonathan Miller can do just about anything from behind a salon chair. By embracing his clients' lifestyles, he focuses on creating flawless results tailored for each individual. Every client is Jonathan's dream clients, as he wholeheartedly enjoys working with a variety of different lengths and textures. Jonathan got his start at Vidal Sassoon, where he spent 28 years before joining the Maxine Salon team.
Where did you grow up?: Northwest Indiana
What continuing education do you/have you participated in?: I make a point of continuing my education and growing my skills. It keeps my job fun and exciting. I always participate in different creative workshops to keep up with our ever-changing industry.
What has been your career high?: When I was a young stylist, Vidal Sassoon himself came into the salon in Chicago. I was cutting a bob haircut while he stood watching for 30 minutes. After the haircut was complete, he smiled, shook my hand and said "great job young man!" It was an incredible feeling early in my career that I still cherish today.
What neighborhood do you live in?: Ukrainian Village
What do you do in your free time?: I like to workout and enjoy everything the city of Chicago has to offer.
Favorite restaurant? Happy hour spot?: Big Star and Violet Hour.
Favorite thing to do on a free Sunday?: To spend time with my teenage son.
What was the best decade for hair and why?: I've always liked the 80's because it was a fun and experimental time. I was a teenager then and the fun hairstyles I wore are what got me interested in becoming a stylist. I was most inspired by the music and fashion of this decade, and I appreciate my parents for allowing me to experiment with my own hair during this time.
Jonathan's haircuts are $115.00
5.0 Stars
I came in today with a mess (multiple layers and lots of texturing from previous salons) and was fortunate to get an appointment for a haircut with Jonathan. I felt at ease with his recommendations and appreciated his professionalism in assessing what had previously been done. He worked his magic (for nearly 90 minutes) and I left with a very pretty, easy-to-manage style that I love. One feels immediately welcome at Maxine; the vibe is friendly and genuine. Many thanks to everyone who made my visit today five stars: The front desk, several assistants and, of course, Jonathan.

Posted on 12/29/2018 by Michele G.
---