Josie Nevarez, Stylist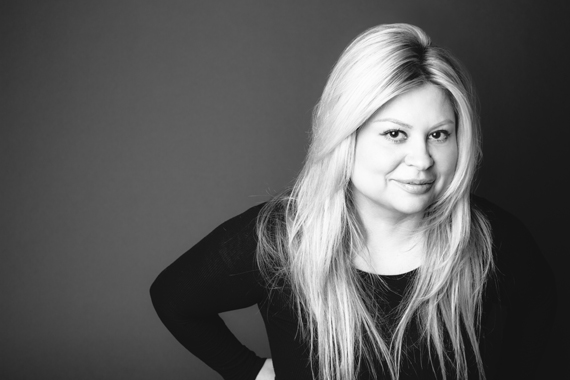 Josie's years of experience behind the chair ensure an expertise in precision haircutting, updos and hair extensions. She also has a strong skill set when it comes to curly hair, short pixie cuts and men's hair cutting from her days as a barber. She has styled notable celebrities including Martha Stewart and Fran Drescher and has participated on The Oprah Show several times as a guest hair stylist.
What does your job entail? Artistically cutting hair and styling to make my clients happy.
Where did you start your career? Vidal Sassoon, Water Tower
What is the one special thing that everyone should know about Maxine Salon? No matter who you are, you are welcome here.
What is your hair specialty? I love to do pixie cuts and help my clients transition from short to longer hair.
Who is your dream client? Why? A client who is not a afraid to experiment and have fun with their hair.
What do you do in your free time? I like taking makeup classes and tutorials. It's my hobby.
What do you never leave home without? My Mason Pearson hairbrush and Kerastase VIP Volume Powder.
What is the best decade for hair and why? My favorites were the 40's and 50's. The hair was very styled and very feminine.
Josie's haircuts are $130.00
Follow Josie on

5.0 Stars
I have been going to Josie for almost 20 years, and I'm not an easy girl to please, especially when it comes to hair (pixie perfectionist). Seriously, I think I worked my way up and down Oak Street looking for the right "one." Josie is extremely talented; I adore her! ... In fact, I moved out of Chicago for a few years but continued to drive more than 3 hours, every four weeks to see her. Diana M. is another super talented gem who I've been seeing for years for color--amazing colorist. Love, love, love Maxine's staff, too! Fabulous place; can't say enough good things.

Posted on 7/1/2020 by Jeanine R.
5.0 Stars
I am EXCEEDINGLY glad to have found Maxine!! This place is a gem! It's very nice, without being pretentious. Everyone who works there is SO friendly and accommodating! And you can book your appointments online!! I have naturally curly hair and I have a lot of it. I'm scarred by two things in my hair-past: 1) I had a terrrrrrible haircut 20 years ago that made me look like Garth from Wayne's World 2) I went to a stylist for a few years, who told me, and I quote, "I hate having to spend so much time on your hair...you have so much of it & I just get sick of looking at it. But since you're nice, always early, and a good tipper, I keep letting you come back..." After those 2 experiences, I became petrified about anyone touching my hair. I like to find people I trust and become their devoted, monogamous, every-5-week-like-clockwork-client. I was devastated when my last amazing stylistof 8 years decided to get married and have twins (super happy for her, but insert boo hooing for me here). Thanks to the wonders of the internet, I did TONS of research for months (at the expense of my poor hair) and found my new salon home and stylist/miracle workers: Tina: Believe the hype! She is warm, charming, engaging, and so easy to talk to. She asked me a lot of questions on my first visit to ensure that we were on the same page about what I wanted & the ability to achieve it with my hair - and she really listened & put me at ease. She touches up all my gray roots with a lovely shade of blonde & gives my hair so much dimension. She gave me the most beautiful blonde balayage and I get so many compliments on it. She lives up to every bit of her amazing reputation. Josie: She is just amazing! Worth every single penny. She looked at my hair, listened to what I wanted, and went to work. She cuts my hair beautifully! I was amazed how well she understood my hair & knew EXACTLY how to cut it, within 2 minutes of sitting in her chair. Her reputation as the curl whisperer is NO JOKE! A note to all you long haired people, scared of getting "chopped": You WANT to see Josie - she is NOT scissor happy and loves long hair. She doesn't care when I say "just a trim" - she likes that I like my length and just trims off enough to keep it healthy. Tina and Josie are simply the best! They have earned a VERY loyal client in me!!! I highly recommend both of them (particularly if you have long, curly hair). You won't regret it!!

Posted on 11/19/2014 by Jessica T.
5.0 Stars
I have been going to Maxine for about four years now. Tina does the best color (highlights) for my hair I've ever had. She totally listens to what I want and also gives suggestions. Josie does a wonderful job with the haircut. I have very curly thick hair, and they both really know how to deal with curly hair. Josie's cut leaves my hair in just the right layers so it doesn't look disheveled even after a couple of months, which could easily happen! It's a modern space, and just sort of subtle music in the background which I appreciate. No loud, annoying music. Also there is a choice of beers, champagne, or prosecco for sale which is a nice touch.

Posted on 7/16/2014 by helene f.
---