Qiana Redmond, Stylist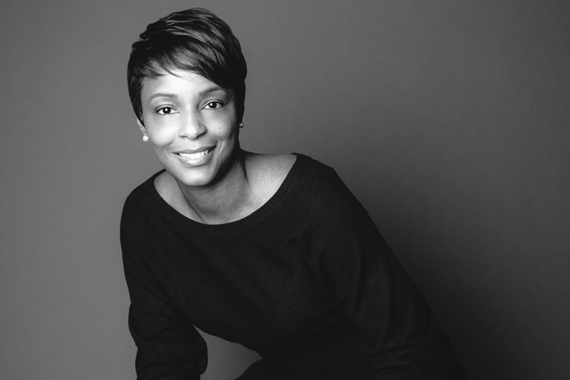 Qiana specializes in cutting, relaxing and styling all hair textures. Clients love her specialty sets, such as roller sets and twist sets. This stylist of 15 years is a big fan of healthy hair and accordingly does a lot of work on natural, non-relaxed and curly hair. "I really want my clients to be able to recreate what I've done for them at the salon," she says. Qiana has participated in many TV makeovers and was a stylist for Today Show co-anchor Tamron Hall.
When did you start at Maxine? I started at Maxine 15 years ago as an Assistant Stylist.
What is your hair specialty? I work with all hair textures.
Who is your dream client? Why? Halle Berry. Short hair looks great on her. I would love to see her on the big screen with hair done by me.
Any celebrity clients? Any notable past gigs? Tamron Hall and Iyanla Vanzant.
What do you do in your free time? Spend time with my three year old daughter.
What is the hair care product you cannot live without? Kerastase Elixir Ultime.
Qiana's haircuts are $125.00
5.0 Stars
After moving from New York City to IL late summer last year, I was desperately in need of some pampering for my natural tresses. I called to book an appointment and was immediately impressed with the customer service over the phone. The receptionist asked all the right questions about my hair and the services I wanted then made recommendations on the best stylists for my needs. A few scheduling details later I was booked with Qiana and I could not be more satisfied!!! She was prompt (as I imagine all the salon's stylists are), handled my hair very gently and in the end gave me a cut, blow out and style that was impeccable. My hair was in excellent condition when I left and the movement was a work of art!!! I'm going back tomorrow and CANNOT wait to see Qiana again!! If you have natural hair, give Maxine's a call and try Qiana out! You will not be sorry!!

Posted on 11/15/2012 by Y.G.
4.0 Stars
I went back to Maxine during a birthday trip to Chicago. I was feeling a little blah and wanted to get some color added to my hair for a pick-me-up. As soon as I sat down in his chair I knew I was in great hands. He was very funny and friendly, and he put me at ease immediately. I told him I wanted to try balayage, and he suggested a mix of honey and caramel shades that would work well for me. I told him to go for it and as he painted my hair, we chatted about my birthday trip and he offered me some great suggestions on things to do while I was in town. After he finished with my color, I moved on to Qiana for styling. (I had been with Rivkah before, but she was off that day.) As Qiana blew my hair dry, it was then that I was able to see how amazing his color work truly was. It made me look younger - a definite plus on my birthday! Qiana was sweet and talented, quickly curling my hair into fabulousity. When I looked at the final result, I felt hot - and I hadn't felt that way in too long. I had drinks with an old friend after leaving the salon, and he couldn't stop telling me how great I looked. Thanks again, Maxine, for making me look great, and for making my birthday special. Qiana - I'll see you again soon!

Posted on 01/18/2011 by Tasha S.
4.0 Stars
Qiana relaxed and cut my hair and it is truly one of the best cuts that I've ever had! I grew my hair out from a pixie to almost a bob, and it was difficult to shape. When I visit other salons, stylists always compliment my cut. To top it all off, I've never spent longer than 2 hours here getting serviced, true professionals.

Posted on 11/19/2010 by Joi I.
---