Becca Panos, Stylist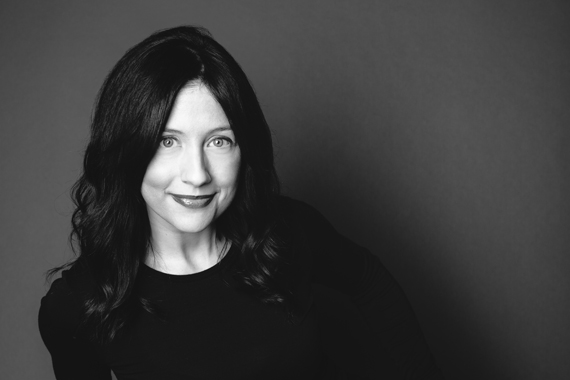 While Becca is known for her long, lush haircuts, she also excels at cutting long bobs with interior layers and flatiron styling. She has been featured in Chicago magazine as a long hair specialist and The Knot magazine for her bridal hair.
What is the best thing about working at Maxine? It is a very creative, unpretentious salon located in one of the best areas of the city.
What is one special thing that everyone should know about Maxine Salon? We all strive to make your salon experience the best possible every time you visit.
What is your favorite cut, style and color to do? The one that the client wants and that I think will look best on them. When we start out agreeing, the result is fantastic.
What has been your career highlight? Definitely being featured in Chicago magazine. Clients find that article almost weekly and make appointments.
Any celebrity clients? Heather Mills, Ina Garten, Jackie Evancho. I've also worked as a stylist for the Art Institute and MCA fashion shows.
What do you do in your free time? I love traveling with family and friends, lifting weights, cooking and taking care of my three little ones- George, Mila and Thano.
Becca's haircuts are $130.00
5.0 Stars
I had balayage with Tina for the first time this week and I LOVE it! My hair is just that gorgeous sun-kissed natural with dimension caramel blonde I have dreamt of. Lots of shine and good condition. The effect beats foils a thousand-fold. It costs a little more but it is totally worth it. Balayage is an art. The colorist paints each high and low-light by hand, selecting the strands and spots where the light naturally catches, giving the illusion of movement and fullness. And Tina has a fantastic eye for skin tone and hair texture. It goes perfectly with the personalized version of the Karlie chop that Becca has given me. This is the ultimate high-to-low maintenance cut. I can do as little as shape the bangs and let the rest air dry and get a fresh, young contemporary look that works with my natural wave. Or I can blow out with round brush for the full, sleek sophisticated bob. It's the best haircut I have ever had. And I have been going to Maxine for eight years now. I didn't think they could still outdo themselves.

Posted on 08/15/2013 by Nina G.
5.0 Stars
Tina and Robert are the best colorists in Chicago! My hair is very fine and dries out and breaks really easily with processing and I have allergic reactions to chemicals. But between them the team has kept my hair healthy and shiny and the color and highlights natural looking! And Sanda and Becca are fabulous cutters. I can even get away with air drying my hair in the summer because the cut is so good! Maxine is friendly, fun and personal. The staff stays there for years. Always a good sign when turnover is low and people enjoy their work and environment. And you feel that quality as a customer.
Posted on 07/20/2012 by Nina G.
5.0 Stars
After going to Mario Tricocci for about 5 years I didn't know what I was missing. Tricocci was a hair chop shop where after going to see the same stylist for 5 years you would think she would act like she remembered me when she saw me but she never did! Anyways, I stumbled upon Maxines when I was totally digging the hair of a girl I met. She told me she went to Maxines and was raving about them saying that they have specific stylists that specialized in specific types of hair or cuts. So I ended up seeing Joseph who was fabulous but moved to Miami :( They recommended me to Becca who does such a wonderful job! Ironically too we made the connection that we went to college together too! Small world. She is so awesome and she loves cutting long hair and she's so wonderful at it too! They have $12 valet which is REALLY nice, Mario Tricocci or Eliz Arden do not offer that. As well, the front desk staff is SUPER nice. And if you feel the inkling they also recently started serving wine and champagne. They do offer water, tea and coffee which I usually manage to grab a drink before I sit down. This is a super nice place and they have made me a loyal customer as I have been going here for about 4 years now!

Posted on 3/30/2010 by Jennifer C.
---