Michelle Dixon, Stylist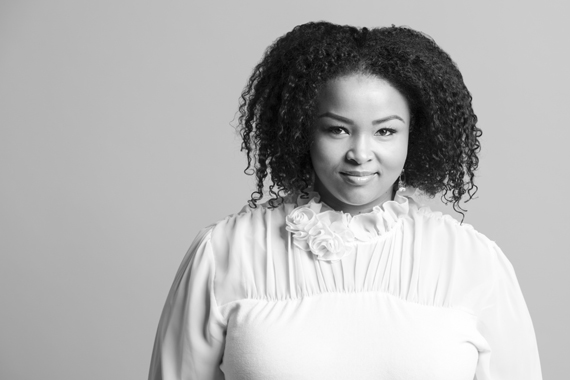 Michelle enrolled in Maxine's in-house training program and has been a stylist for 14 years. Though she specializes in roller sets,rod sets, flat twist sets, styling, cutting, relaxing and texturizing ethnic hair, she is extremely versatile with all ethnic types and brings her experience with multi-cultural hair textures to updos. Michelle trained at the Vidal Sassoon Academy in Santa Monica, California, and at the Conservatory of Esthetics. She has participated in Art Institute fashion shows and makeovers for ABC7 and WGN, plus an episode of "Ambush Makeover" and several photo shoots and videos.
What is one special thing that everyone should know about Maxine Salon? It's professional, upscale and we help clients manage their busy schedules when booking appointments.
What has been your career high? I was mentioned in Chicago magazine for best multicultural hair.
What do you do in your free time? I love to Salsa dance.
What do you never leave home without? My eyebrows painted on.
Any celebrity clients? Any notable past gigs? Anika Noni Rose, Rachael Roy and Keshia Chante.
Favorite thing to do on a free Sunday? Go to church and spend time with family.
What is your biggest secret? I would love to try stand-up comedy.
What was the best decade for hair and why? The 30's. People really took the time to style their hair. Styles were classic, romantic and timeless.
What is the hair care product you cannot live without? Chronologiste Deep Nourishing Mask.
Michelle's haircuts are $115.00
5.0 Stars
Favorite salon in the world! The artists are talented and have wonderful personalities to match. For cuts- I trust Michelle with my life! That lady knows what she is doing when it comes to hair. She is such an amazing person inside and out. It's truly a great experience with her all around. For color- I just found my new favorite guy, Robert. This was my first time working with him and he did a fantastic job with my blonde color. He knew exactly what I wanted, I think he might read minds. Cannot wait to get my hair done again.

Posted on 03/20/2018 by Olivia M.
5.0 Stars
The moment I walked into Maxine Salon I felt welcomed. Michelle Dixon was the stylist I was referred to. My hair has been natural for about 5 years. Michelle treated me like I've been her client for years. She erased all my doubts and fears I had about my hair!!! She was very informational about different ways of styling and taking care of my hair. I wanted my hair colored also and Michelle told me that I will have to book an appointment online. I said okay, I was kind of disappointed but I didn't want to show it. Michelle told me that she will go and check for me if someone was available to color my hair. She came back with GREAT NEWS!!! Stacie Magana (Color Specialist) came over and introduced herself and told me she was free for an hour and can fit me in. I was Very Happy!!! My overall experienced was Superb. Highly recommend Michelle Dixon & Stacie Magana!!!!!! I will definitely return!

Posted on 09/07/2017 by Danielle C.
4.0 Stars
When arrived at the Conrad Chicago I inquired about hair and nail salons, Brittany the concierge contacted me and recommended Maxine's. My first response was"would you go there?" she replied that she would, so I said "very well, I will too." Whelp I allowed myself to be talked out of going there for another place. I went to other place yesterday and left DISAPPOINTED. As I was returning to the hotel I stopped into Maxine to check for openings for today 6/16/17. Talk about being in the right place at the right time...someone was on the phone canceling an appointment for Friday 6/16/17 @ 9. That was the exact time I walked in to inquire about someone's availability. Michelle's appointment cancelled and now I'm in.."YES!!!" Michelle did a beautiful job with my unfamiliar natural hair. She was very engaging, had BEAUTIFUL energy, and great advice on what I can do to compliment my natural curly hair. Something I am learning to manage to avoid my usual style - using heat. She concluded her services with a warm sincere hug. Thank Michelle Dixon for a beautiful job. Next time I'm in Chicago I know where to go.

Posted on 06/16/2017 by Shalan M.
5.0 Stars
Michelle knows how to deal with my frizzy, curly hair! I has no idea what type if hair style would go with my face, but she gave me a cut that was cutting edge. I went from drab to Fab ! Even at 38.5 weeks pregnant, I am getting to my appointment-chauffeured- just so I can ensure I look good on baby's birth day! That's the power of Michelle at Maxine!

Posted on 11/11/2014 by Kent D.
4.0 Stars
I am a curlie; course, shoulder-length, 3yr no-chemical treatment curlie girl. Naturally I was drawn to schedule an appointment with Michelle. I'd heard good things about her work with curlies, [as well as non-curlies]. I would recommend Michelle. Upon meeting her she was very welcoming, friendly, funny, and had an overall nice demeanor about her. When I first sat in the chair we of course went over what I wanted done, I sought her recommendations based on some of my goals. While she worked on my hair, she often checked on me. She explained some of the products she used on my hair, and their intended purpose. One of the products smelled really good, and I'm going to have to go back to the salon to indulge on that product. I was really happy with the cut I got; upon my next visit I would probably revisit styling options. Other staff members were funny, polite, and offered/served me tea and water. The overall atmosphere is really nice, and definitely coming in from outside, it was like a nice treat for myself. Some may not be prepared for the fee schedule though its a salon on Rush St, with really good customer service, really good products that they use on your hair, and many of the stylists are welcoming/funny. The fees you pay for service are worth the quality you get in return. The fees are listed on their website, so you can check them out there. I intend to go back [even after I buy that smell-good mystery product] for another appointment.

Posted on 02/17/2014 by Lauren H.
5.0 Stars
I recently went to Maxine Salon and all I have to say is I walked out with the best cut I ever had. The vibe in the salon is fantastic and Michelle was nothing short of FABULOUS. I basically left it up to her to create a cut for me -- I didn't care what it was...I left it up to her. She created such an amazing cut and style for me -- I left the salon feeling like a new woman. She took the time to figure out what she was going to do and executed beyond measure. Everyone at the salon is so much fun but MICHELLE IS THE BOMB! She is such a sweet soul and great at what she does. I highly recommend this salon.

Posted on 09/09/2012 by Andrea R.
---