Celeste Jewel, Stylist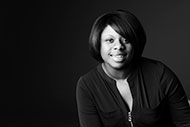 Where did you start your career? I began my career at Vidal Sassoon in 1998. I worked there for 22 years until I made the switch to Maxine.
What do you do in your free time? In my spare time I enjoy painting and spending time with my beautiful daughters and awesome husband.
If there were a movie about your life, what would it be called? A movie about my life would certainly be called "Watch Me Work"
What is the hair care product you cannot live without? I absolutely love Oribe SuperShine Moisturizing Cream. I use it daily!
Celeste's haircuts are $125.00
---